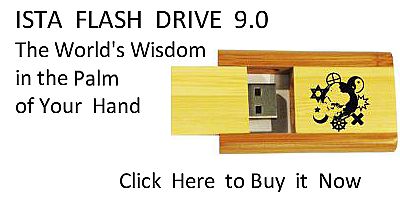 Sacred Texts
Esoteric
New Thought
Index
Previous
Next
---
Buy this Book at Amazon.com
---
The Science of Mind, by Ernest Shurtleff Holmes [1926], at sacred-texts.com
---
HARMONY OF LIFE
BEAUTY
I behold the Beautiful and the Pleasant.
My eyes see only that which is beautiful to look upon.
I will not see anything else nor believe in anything else.
I know that beauty has entered into my life, and will always remain there.
I see only the beautiful.
FRIENDSHIP OF THE SPIRIT AND OF MAN
The Friendship of the Spirit and of man is mine now and forever.
Even now I see the countless numbers of friends coming and going around me.
I enter into this friendship and this companionship with gladness and rejoicing.
I receive my friends.
HE WILLS ME TO BE
It was God Himself who willed that I should be.
I have no cares nor burdens to bear.
I am reminded of the great command:
"Come unto Me all ye who labor and are heavy laden and I will give you rest."
I do come into the Light and I do know that all cares
And responsibilities fall from me as I let the
Light of Wisdom direct my ways.
He wills me to be; therefore, I am.
I SERVE
I serve the world.
I wait upon the Lord within all men;
I call forth glory from On High through the minds of all people.
I obey the will of Him Who inhabits Eternity.
I do the works of Him Who dwelleth among the heavens.
My Lord within commands and I obey.
I do good to all people.
I SHALL NOT DOUBT NOR FEAR
I shall not doubt nor fear, for my salvation is from On High, and the day of its appearing is now at hand.
I shall not doubt nor fear, for my whole being responds to the realization of Life within and around me.
I shall not fear, for the Hosts of Heaven are waiting upon me and the Law of the Universe is my Salvation.
I shall not fear.
I WAS TOLD TO LIVE
I was told to live and to love, to laugh and to be glad.
I was told to be still and know of the One Almighty Power, in and through all.
I was told to let that Power work through and in me.
I believed that voice and I received my Good.
I am healed--The joy of Life.
LAW
I meditate upon the Law of God.
It is a Perfect Law and is now working for me and in and through me.
"The Law of the Lord is perfect."
I speak into that Law and it is done unto me.
Thy Law is in my heart.
LOVE
The Love of the All Good is within me and through me.
That Love goes out to meet all who come into my atmosphere.
It radiates to all and flowing through all.
My Love within me is Perfect.
Thy Love within me is Perfect.
LOVE DISSOLVES ALL FEAR
Greater than fear is Love.
Love dissolves all fear, casts out all doubt and sets the captive free.
Love, like the River of Life, flows through me and refreshes me with its eternal blessings.
Love cannot be afraid; it is fearless and strong, and is mighty in its works.
It can accomplish all things through the Inner Light of that faith in the All Good,
Which fills my very Being with a Powerful Presence.
Love casts out all fear.
MY AFFAIRS
My affairs are in the hands of Him
Who guides the planets in their course,
And Who causes the Sun to shine.
Divine Understanding attends me on the Way,
And I shall not be hindered in my work.
My affairs are controlled by Perfect Intelligence,
And cannot be hindered from expression.
I know that all that I do is done from the One Motive:
To express Life; and Life will be expressed
In and through me. I cannot hinder it.
I am controlled by Intelligence.
MY BUSINESS
My business is directed by Divine Intelligence.
The All-Knowing Mind knows what to do and how to do it.
I do not hinder, but let It operate in my affairs.
It prospers and directs me and controls my life.
My affairs are managed by Love, and directed by
Wisdom, and they cannot fail to prosper and expand.
My affairs are in His hands.
MY PROFESSION
My profession is the Activity of the Great Mind working through me.
As such It is a Divine Activity and is constantly in touch with Reality.
I am inspired in my work from On High with lofty ideals,
And my thought is illumined by the All-Knowing One.
I am inspired.
NO DELAYS
There are no delays in the Divine Plan for me.
Nothing can hinder the operation of this Law unto my Life and Action.
Obstructions are removed from my path, and
I now enter into the realization and manifestation of complete fulfillment of right desires.
I do not have to wait, for the Law waits upon me at every turn in Life's road.
Now it is done unto me.
NO MISREPRESENTATIONS
No one can lie to me; none can mislead me.
I am free from the belief in all lies and untruths;
I know and speak only the Truth, and the Truth alone can be spoken to me.
I know the false and can understand the Real.
I cannot be fooled nor misled; I am guided by Truth alone.
There is no lie nor liar.
NO OBSTRUCTIONS
There are no obstructions to Life's Path; no hinderance to man's endeavors.
Let my Word be the Law of elimination to all thought of hinderance or delay.
And let the thing that I speak come forth into manifestation at once.
I behold it and see that it is even now done, complete and perfect.
I receive now.
NO OVER-ACTION NOR INACTION
There is no over-action nor inaction in Divine Law, for everything moves according to perfect harmony.
Every idea of my body functions in accordance with this Law of Perfect Life.
I now perceive that the action within me is perfect, complete and harmonious.
Peace be unto every part of me, and perfect Life to every member of my body.
I act in accordance with Divine Law.
I am Perfect Life throughout my whole Being.
ONE WITH PERFECT ACTION
I am One with Perfect Action. Everything that I do, say or think is quickened into action through this right understanding and this correct knowing.
The harmonious action of the Great Whole operates through me now and at all times.
I am carried along by this Right Action and am compelled to do the right thing at the right time.
There is nothing in me that can hinder this action from flowing through me.
The action of God is the only action.
PEACE, POISE AND POWER
Peace, Poise and Power are within me, for they are the witnesses of the Inner Spirit of all Truth, Love and Wisdom.
I am at peace within me, and all about responds to that Great Calm of the Inner Soul which knows its rightful place in the All Good.
Power is born from within me and passes into my experience without effort or labor.
I rest in Security and Peace, for the Inner Light shines forth and illumines the way.
I rest in Thee.
STILLNESS AND RECEPTIVITY
I am still and receptive to Life.
I let Life flow through me into all that I do, say or think.
I shall let my Life be what it is, and shall not worry nor complain.
I am now entered into the Secret Place of the Soul where complete quiet reigns supreme and where God talks to me.
I receive.
THANKSGIVING AND PRAISE
I will give thanks to my Inner Life for all Its Marvelous Wonders, and for all Its Wonderful Works.
I will sing and be glad, for I know that I am hid with Truth in a Perfect Life.
The fulness of Joy is mine.
THE DIVINE PROMISES ARE KEPT
The Divine Promises are all kept; not one is changed.
God has told me that my Life is Perfect;
He will never desert or leave me to travel alone.
I know that from this day on and forevermore
I shall live under Divine Protection and Love.
I live under Divine Protection and Love.
THE INNER LIGHT
The Light of Heaven shines through me and illumines my Path.
The Light Eternal is my guide and my protection.
In that Light there is no darkness at all.
It is a Perfect Light shining from the altar of a perfect Love.
O Light and Love within me, Thou art welcome.
Light shines through me and illumines the Way.
THE NIGHT IS FILLED WITH PEACE
I wrap myself in the mantle of Love and fall asleep, filled with Peace.
Through the long night Peace remains with me, and at the breaking of the new day I shall still be filled with Life and Love.
I shall go forth into the new day confident and happy.
I rest in Thee.
THE SEAL OF APPROVAL
The Seal of Approval is upon me, and I am not condemned by the thought or act of man.
I will fear no evil, for I know that the Great Judge of all controls my every act.
Let every fear of man be removed from and let the Silence of my soul bear witness to the Truth.
God approves of me.
THE SECRET WAY
There is a Secret Way of the Soul which all may know.
It is the Way of Peace and Love.
This Secret Way leads into places of joy
And into the house of good.
It is the Way of the Spirit, and all may enter who will.
I tread the Secret Way of good, the Path of Peace,
And I enter into "The Secret Place of The Most High."
The Secret Place of The Most High is within me.
THE SHINING PATH
The Pathway of Life shines before me unto the Perfect Day.
I walk the pathway of the Soul to the Gate of Good.
I enter into the fulfillment of my desires.
Nothing need be added and nothing can be taken from the All Good which is forever expressing Itself in me.
Daily shall I receive Its great blessings and my Soul shall rejoice forevermore.
I am now entered into my good.
THE THINGS I NEED COME TO ME
Whatever I need comes to me from the All Good.
Divine Intelligence working through me always knows just what I need and always supplies it when I need it.
This Law is unfailing and sure, and cannot be broken.
I receive my Good daily as I go along the pathway of Life, and I cannot be robbed of my birthright to freedom and happiness.
I receive my Good.
THE WAY IS MADE CLEAR BEFORE ME
The Way is made clear before me; I do not falter nor fall.
The Way of the Spirit is my Way, and I am compelled to walk in it.
My feet are kept on the Path of Perfect Life.
The Way is prepared before me, and that Way is a Path of Peace, of Fulfillment and Joy.
The Way is bright with the light of Love and Kindness.
The Way I tread is a pleasant and a happy one.
I see the Way and I walk in It.
---
Next: Immanent Power