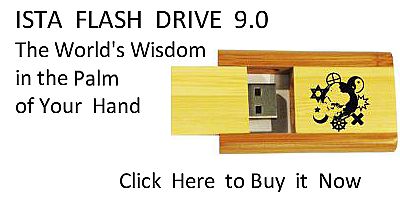 Sacred Texts
Esoteric
New Thought
Index
Previous
Next
---
Buy this Book at Amazon.com
---
The Science of Mind, by Ernest Shurtleff Holmes [1926], at sacred-texts.com
---
COMPLETENESS
HAPPINESS AND COMPLETION
I am happy and complete to-day and forever.
Within me is that which is Perfect and Complete.
It is The Spirit of all Life, Truth, and Action.
I am happy in the sure knowledge of the Inner Light.
I cannot be sad nor sorry, but must radiate Joy and Life,
For Life is within me now.
I am happy and complete.
HERE AND NOW
Perfection is already accomplished.
I do not have to wait for the Perfect Life.
I am that Perfect Life here and now.
To-day I express the Limitless Life of the All Good.
To-day I manifest my Completion in every part of me.
To-day I am saved.
Here and now I am healed.
MAJESTIC CALM
The Inner Mind is still.
The Soul reflects the Most High.
The Spirit of man is God.
In the great calm of the All Good,
I rest in peace and security.
My life is now reflecting the Perfect Whole.
I am Peace; I am Calm.
I am security and complete satisfaction.
I am One with God.
I am filled with peace.
NO LOSS
There is no loss.
Nothing can be lost, misplaced nor forgotten.
There was never any loss nor confusion.
Creation is Perfect and Complete, and within the One are all things, and are all known to the One.
I am now in complete harmony with the Whole and I cannot lose nor misplace anything.
I am constantly finding more and more Good.
I know that there is no loss.
OH, FOR A TONGUE TO EXPRESS
Oh, for a tongue to express the Wonders which the Thought reveals!
Oh, for some Word to comprehend the boundless idea!
Would that some Voice were sweet enough to sound the harmony of Life.
But Within, in that vast realm of thought where the Soul meets God, the Spirit knows.
I will listen for that Voice and It will tell me of Life, of Love and Unity.
Speak to me, Spirit.
O SOUL OF MINE, LOOK OUT AND SEE
O Soul of mine, look out and see; look up and know Thy freedom.
Be not cast down nor dismayed; be uplifted within me and exult, for Thy Salvation has come.
Behold the wonders of the Great Whole and the marvels of the Universe.
Look out and see Thy good. It is not afar off, but is at hand.
Prepare Thyself to accept and believe; to know and live.
Let Life enter and live through Thee, Soul of mine, and rejoice that Thou hast vision so fair and so complete.
Rejoice that the Perfect Whole is so completely reflected through Thee.
My light has come.
SEEING THE PERFECT
My eyes behold the complete and perfect in all Creation,
"In all, over all and through all."
I see the perfect; there is nothing else to see, and no suggestion of otherness can enter my thought.
I know only the perfect and the complete.
I am perfect and whole, now.
I see the Good.
THE CIRCLE IS COMPLETE
The Circle of Love is complete.
It comprehends all, includes all, and binds all together with cords of Everlasting Unity.
I cannot depart from Its Presence nor wander from Its care.
My Love is complete within me.
The Love of God binds me to Itself, and will not let me go.
I shall make a home for you, O my wonderful Love, and we shall journey through life hand in hand.
I shall sit in your Presence and learn the wondrous things You will tell me;
For You are God.
Love sits within me.
THE THINGS THAT ARE
The things that are, were and evermore shall be.
Time, Chance and change begone from my thought!
The Changeless is here to stay, and the Timeless cannot cease from Being.
The things that are shall remain, though heaven and earth should pass away.
I rest secure and safe within the Life of Endless Perfection and Completion.
My whole Being responds to the Realization of the Complete Whole.
I am that which Is.
---
Next: Divine Companionship