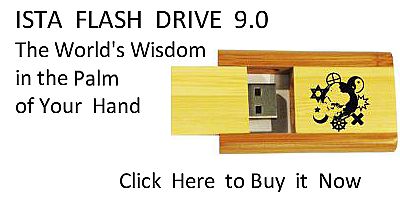 Sacred Texts
Earth Mysteries
Index
Previous
Next
---
A JOURNEY TO THE EARTH'S INTERIOR
CONTENTS
___________________________
CHAPTER I.
INTRODUCTORY
A New Idea and a plea for its fair hearing.--The trained scientist and the average reader.--Old ideas about the Constitution of the Earth.--Cranky ideas are not in the same class with reasoned and scientific ones.--Where our evidence comes from.--Our theory in a nutshell.--Observing the planets.--Observing conditions on our own planet, the Earth.--Peary and the polar orifice.--The fact of gravitation and our theory.--Facts which we have gathered together in one volume for the first time in the history of scientific thought.--The final test 21
CHAPTER II.
THE NEBULA AND OUR THEORY
The nebula, astronomy's most important concept.--How celestial bodies are derived from nebulæ.--The Milky Way and Andromeda.--George F. Chambers quoted.--Are nebulæ stellar or gaseous?--The Spectroscope supplies the answer.--Simon Newcomb on Laplace's theory.--Professor Moulton criticises Laplace.--Telescopic observation of nebulæ.--Garrett P. Serviss quoted.--Do the nebulæ point to a new theory?--Sir Robert Ball quoted.--The Spiral Nebulæ in Canes Venatici.--The Great Nebula in Orion.--The Ring Nebula in Lyra.--The Dumb-bell Nebula.--The evident evolution of nebulæ.--Professor Moulton quoted.--A. M. Clerke quoted.--Burham's observation on central nuclei.--Dr. Scheiner's photographs.--A prophetic sentence.--A. M. Clerke on planetary nebulæ.--All planetary nebulæ are hollow.--Have a central sun and polar openings.--Professor Chant on early observations of nebula.--The number of nebulæ in the visible heavens.--The shell-like structure and the central star.--Condensation and rotation.--Professor See quoted.--Garett P. Serviss on Laplace.--Our answer to Mr. Serviss's challenge.--What we can actually see going on.--Moulton's and Chamberlain's theories.--Why not a Planet?--Our theory of the evolution of the nebula.--Referring
to the Dumb-bell nebula.--Detailed proofs promised.--The comet.--Professor Moulton's 'Descriptive Astronomy" quoted.--On the occurrence of cellular structure throughout the universe 36
CHAPTER III.
MARS
Coming closer to absolute proof.--From Mars to the Earth.--A general survey of Mars.--The atmosphere of Mars.-The circular polar caps.--The alleged canals.--Scientists do not advance in their knowledge of the planet--Some new facts.--Great extremes of temperature.--Astronomers confused.--Comparing the two planets.--Star-like flashes in the midst of the polar cap.--An earlier but similar observation.--Edward S. Morse quoted.--Lowell is confused by what he sees.--The beam from Mars was yellow, showing it to be direct light.--Brilliant light from the polar caps.--Comparing these observations.--A gleam from the central sun of Mars.--Observations versus explanations.--Professor Denning quoted.--J. Norman Lockyer quoted.--A direct source of light.--Water vapor in the atmosphere of Mars.--The spectrum of the light from Mars.--Polar caps are not carbon-dioxide.--How the astronomers are misled.--Corroborative facts from Venus.--E. Walter Maunder quoted.--Polar caps of Venus and Mars ought to have common explanation.--Hector MacPherson quoted.--Professor Proctor on Mercury 65
CHAPTER IV.
EARLY POLAR EXPLORATION
Our theory convincing if polar facts support it says eminent English scientist.--We now proceed to show that those facts do so.--A word in advance as to Peary's exploits.--Evidences of warmth near the pole.--Hon. D. Barrington's treatise on the possibility of approaching the north pole,--Some of the facts he adduces.--Barrington controverts the notions current in his day.--Reports to the Royal Society, England's premier scientific body.--Actual ice conditions in the far north.--Ice only from fresh water.--Within five and a half degrees of the pole.--What Barrington thought the actual conformation of the polar regions was like.--Observations of a Dutch sea captain.--The northwest passage 100
CHAPTER V.
FURTHER ARCTIC EXPLORATION
Sir John Franklin begins the brilliant work of the nineteenth century in polar exploration.--The expeditions in search of him.--Observations of Lieutenant McClintock and Dr. Kane.--Kane finds that ice melts as he gets further north.--Plenty of game in the far north.--An open northern sea.--Other explorers had postulated an open polar basin.--Traces of the Esquimaux very far north.--Kane speaks of the difficulty of determining one's location in the Arctic.--Observation of Dr. I. I. Hayes, Kane's companion.--Hayes finds mild temperatures at Cape Alexander.--Hayes finds warmth where he had expected greater cold.--He is astonished at "unusual phenomena."--A warm sledge journey.--He stands upon the edge of the polar basin and finds open sea.--He sees birds flying north.--What Hayes really points out is the discovery which will be made through our theory.--The temperatures of the polar regions.--Sir David Brewster's guess.--Hayes' observations which support our theory are in agreement with those of Wrangell.--Esquimaux tells Hayes there are other tribesmen far to the north.--Animal life around the pole 111
CHAPTER VI.
GREELY'S EXPLORATION
The preface to "Three Years of Arctic Service."--He admits that what one finds in polar exploration is contrary to accepted ideas.--The "Crimson Cliffs" of Sir John Ross.--Traces of the musk-ox.--Lockwood's observations.--Complete coniferous trees.--Butterflies and bees.--A flower of unknown species.--An Esquimaux encampment.--The temperature. rises considerably.--Greely's general results.--Hunting plentiful.--Esquimaux remains.--Where did these Esquimaux go?--Whale and other animals and their winter quarters.--Why do herbivorous bears go north?--The Ross gull.--Greely tells of his discoveries.--The farther north the warmer.--His observations on the tidal flows.--Open water and warmer near the polar orifice 135
CHAPTER VII.
NORDENSKIOLD'S VOYAGES
Adolf Erik Nordenskiold spends twenty-one years of his life as an Arctic explorer.--His observations of bird and insect life
in the far north.--Animal observations confirmed in voyage after voyage.--Explorers unnecessarily afraid of the ice he says.--Esquimaux go naked.--Warm weather comes with winds from north 159
CHAPTER VIII
WITH NANSEN IN THE NORTH
Scientific world ridicules Nansen when he announces his plans.--How the wreckage of the Jeannette had drifted through the Arctic regions.--Greely does not think that Nansen can succeed.--But Nansen is successful in his first voyage.--He observes mosquitos in Greenland.--His success suggests plan for exploring region around pole.--He notices that with wind from north comes warmth.--Meeting a walrus.--The sun is unexpectedly seen.--May it not have been a reflection of the interior sun?--Nansen says Arctic ice is not the result of excessive cold weather.--Sounding the polar sea.--Numerous Arctic birds.--Nansen finds it impossible to locate his position.--He admits that he is' lost--Foggy weather and inaccuracy of maps.--Nansen finds that ice is of fresh water.--He finds that both his latitude and longitude are impossible of determination.--His observations puzzle him profoundly.--Conclusive proof that Arctic exploration is largely a matter of guess work.--Where did this fox come from?--Nansen can hardly sleep for the heat.--The whole matter of location is a riddle to him, says Nansen.--Even when he reaches land Nansen cannot identify it.--Location is incomprehensible, he says.--It must be a land hitherto unknown he thinks.--Payer's map does not help him.--What this proves 165
CHAPTER IX
WAS THE NORTH POLE DISCOVERED?
Our theory and the alleged discovery of the poles.--Cook made first claim.--Peary's rivalry.--Admiral Melville says Cook's proofs are crazy.--Dr. Tittman of the Coast Survey prepares the way for our theory.--Swedish academy fails to endorse Cook.--Cook himself admits that he did not actually reach any point that could be called the pole.--Peary's proofs just as indefinite as Cook's.--Peary was not substantiated by any witnesses.--Hon. J. Martin Miller quoted.--Peary figures of his rate of travel are self-contradictory.
[paragraph continues] Miller thinks question insoluble.--But suppose there were no pole to be discovered.--Quotations from Peary's own book show him to be inaccurate.--Statement of Matthew Henson.--Congress is placed in a dilemma.--Investigation a year after clamor had died down brings in verdict that Peary did not prove claims.--Summing up of, the lessons of this controversy.--A note following the news of Peary's death. 190
CHAPTER X.
TWO CONGRESSIONAL OPINIONS ON PEARY AND COOK
Hon H. T. Helgesen of North Dakota tells why Peary could not have discovered pole.--All his other claims to Arctic discoveries have been proved false.--Peary's own self-contradictions.--His "discoveries" eliminated from official maps.--Peary and his missing "data."--Dr. Tittman's adverse testimony.--Hon. S. D. Fess of Ohio on Cook's claims.--He demolishes them utterly 211
CHAPTER XI.
THE MAMMOTH
From where does this animal come?--J. W. Buel quoted.--Remains of tropical animals.--A tremendous elephant in a state of perfect preservation.--Another writer describes the same find and corroborates the story.--Whole islands of sand and elephant remains.--George W. Melville quoted.--Nordenskiold's views.--A puzzle to the geologist.--In the New Siberian Islands.--Edwin S. Grew tells of similar discoveries.--The carcass of the fresh mammal.--Cannot be a "primeval" monster.--Must come from a warm climate.--Suppose they were a million years old.--Contradictions in that view.--Other similar discoveries.--Another description.--Freezing was instantaneous.--The interior of the earth the habitat of the Mammoth.--The Mastodon.--The Mammoth banquet.--A description of the fresh meat.--D'Annunzio tastes it and entertains his friends with it. 220
CHAPTER XII.
THE LIFE OF THE ARCTIC
A general view of Arctic animal life.--No new observations but phenomena as old as the memory of man.--Immense shoals of fish.--Where do they winter.--The seal.--The
reindeer.--Musk-oxen.--Swans, geese and other fowls.--Even the Eskimos did not know where they bred.--Driftwood and seeds of plants.--More about reindeer.--Millions of birds.--The only place where certain birds could migrate.--For instance, there is the sand-piper.--The "Arctic Highlanders."--Animal life more abundant in the Arctic than in the tropics.--A veritable paradise 247
CHAPTER XIII.
OTHER INTERESTING ANIMALS OF THE INTERIOR
Robert S. Cook's observations.--An unknown animal, the arcla.--Curious remains in the Antarctic.--The Mylodon.--An Eskimo tradition 265
CHAPTER XIV.
THE AURORA
What the Aurora looks like.--Is it continuous or spasmodic?--Greely quoted.--Nansen also describes it.--Our explanation.--Not caused by electricity.--Clouds in the interior.--Payer's observations.--Greely says magnet is not disturbed by Aurora.--Further evidence on that point.--Professor Bruce on the Aurora in Venus.--Other evidence that the Aurora is due to the interior sun.--Its light continuous during Arctic night.--The nearer the pole the better the auroral display.--The sun's corona and the Aurora seem similar.--Earlier scientists have seen similarity between auroral and sun light.--Difference of behavior between Aurora light and electric light 272
CHAPTER XV
THE ESKIMO
From where did the Eskimo come?--Nansen quoted.--Nearer to the Chinese than to any other race.--Their origin is a puzzle.--Scientific ignorance on the subject.--The Eskimo must have come from the north.--Their means of transport.--But they found poorer hunting when they got too far south.--Early Norwegian ideas on the Eskimo.--An early Norwegian legend about a visit to the interior of the earth.--These Norse ideas are very significant.--Traces of their tools found at sea.--Fresh immigration from the north.--Dr. Nicholas Senn's observations of the Eskimo and
[paragraph continues] Chinese type.--Eskimo ideas as to their origin and home.--Their faith that the stock of their ancestors still survives over the polar lip 292
CHAPTER XVI.
EVIDENCE IN THE ANTARCTIC
Not so voluminous as that from the Arctic but very conclusive.--A gap in scientific knowledge.--A possible lost Antarctic continent.--Shifting the location of the Garden of Eden.--A common birthplace of many widely distributed animal species.--The interior of the earth fulfills this description.--An Antarctic mystery that only our theory will solve.--Where did these human beings come from?--A race in the interior 312
CHAPTER XVII
THE JOURNEY TO THE EARTH'S INTERIOR
Suppose we were to set off on an expedition, what should we see?--Our start.--Getting into warmer water.--Landing in the interior.--Some vegetation that is new to us.--A spongy and peaty soil.--Fernlike and parasitic plants.--Insect and animal life.--How the Mammoth is trapped.--Are there people in this country.--No changes of light or season.--The interior sun and radium.--The geologist will find iron ore.--Animals, birds and insects.--The Irish elk.--Mineral wealth.--Emerging at the other end 321
CHAPTER XVIII.
THE FORMATION OF THE EARTH
How scientists disagree on this subject.--The old liquid-interior idea.--What causes volcanoes?--What would happen if the earth had a liquid interior.--Volcanoes are surface manifestations.--An ocean 7900 miles in every direction, including depth.--The earth does not weigh enough to be solid.--Actual observations contradict idea that earth is solid as well as idea that it is liquid.--Was the earth ever molten?--Dr. N. Herz on the alleged solidity of the earth.--Let us leave theories and see what the facts are.--Sir G. H. Darwin's observations and experiments.--The earth trembles like the surface of a soap bubble.--Its crust is constantly in vibration.--Earthquakes are not so important from standpoint of adding to our knowledge as is this ceaseless trembling.--A
confession of scientific bankruptcy.--The earth does not get hotter the farther one penetrates; that is true only up to a certain point near the surface 341
CHAPTER XIX.
HOW OUR THEORY DIFFERS FROM THAT OF SYMMES
Symmes' theory is unlike ours in both method of proving and result of argument--He believes in concentric spheres; we do not.--He has his own theory about gravity.--He thinks the outer sun is hollow.--He postulates five hollow spheres as forming the earth.--His idea of polar openings is an altogether different one from ours.--Our theory has, therefore, nothing in common with his.--His idea of double-shelled spheres inhabited on inner as well as outer surfaces.--Symmes' theory cannot be taken seriously.--Symmes would explain polar caps of planets and planetary rings by refraction.--But this idea will not hold water.--Symmes on sun-spots.--A synopsis of our own theory showing how utterly different it is from that of Symmes358
CHAPTER XX.
THE MOON
The moon was not hurled off from the revolving earth.--The "capture" theory.--Scientists admit that the moon is hollow.--The moon's weight in relation to that of earth shows that both are hollow 373
CHAPTER XXI.
A NOTE ON GRAVITATION
Gravitation and centrifugal force.--The gravitational pull in the interior 377
CHAPTER XXII.
HOW OUR THEORY HAS BEEN RECEIVED
What we expected when the first draft of our theory was published.--But we met with a much better reception than is usually given such a revolutionary idea.--Professors in European universities proved much more open-minded than in our own universities.--A letter from His Majesty, the King of Sweden.--The King and Queen of Italy express their gratification.--From a celebrated Swedish scholar.--He admits
the originality of our theory.--But an American scientist tries to ridicule our theory without any basis in argument.--He misrepresents it and we challenge him to prove his point.--Dr. Arthur Conan Doyle writes us in regard to our theory and the alleged discovery of the poles.--His letter ought to carry weight with American scientists.--Professors Moulton of Chicago and Barrell of Yale on our theory.--Contrast with their half-heartedness or open opposition the tone of a letter from a famous Russian geologist.--German scientist recommends us to Austrian explorer but war prevents expedition--Practical men take kindly to our theory.--Mr. H. M. Chance quoted.--A scientist who tried to confute us and his signal defeat.--What many private individuals have to say.--A question as to the Central Sun.--Chicago woman greets our theory as one that will solve many puzzles.--A prominent Canadian physician on our theory.--A librarian who totally misunderstands our theory and confuses it with that of Symmes.--The "Scientific American" compares us to Jules Verne.--A Chicago Daily News reviewer is either ignorant or attempting to be facetious.--The San Antonio Express admits that we have discredited the orthodox school-day teachings of astronomy.--A note on comparisons with Jules Verne; he dealt in fancies, we deal in facts.--A great religious leader endorses our theory.--Western woman student of cosmogony thinks we are on right track 380
CHAPTER XXIII.
OUR CONTROVERSY WITH DOMINIAN
Dominian's main objections to our argument.--"Cause for Red Snow."--A continental mass.--The Pittsburgh Leader thinks it has disposed of us.--But it prints our reply to Dominian.--The Constitution of the Earth.--The argument from the mammoth.--The Red Snow.--Mr. Dominian astraddle of a floating log.--A few points Mr. Dominian forgot to mention.--We never heard from him again 424
CHAPTER XXIV
OUR COUNTRY AND OUR THEORY
A world of inconceivable riches.--It ought to be discovered by the United States.--Will America grasp her opportunity?--But we must not delay.--A benefit to mankind 434
CHAPTER XXV.
IN CONCLUSION
Scientists who dispute our theory should answer some questions.--If our theory be not true why has Venus permanent polar caps?--How other than on our theory is the Aurora to be explained?--How do those who deny our theory explain the red pollen of the far north?--What have the orthodox scientists to say in regard to the Mammoth?--How, aside from our theory, could those human remains in the Antarctic be explained?--And why cannot the orthodox scientists agree about the genesis of the moon? 442
---
Next: Illustrations