Sacred Texts
Classics
Sappho
Index
Previous
Next
---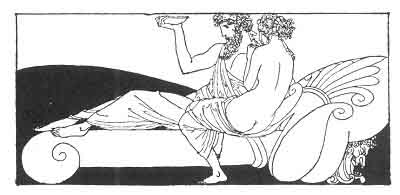 THE UNKNOWN
He sleeps. I do not know him. He horrifies me. However, his purse is full of gold, and he gave the slave four drachmae when he entered. I expect a mina for myself.
But I told the Phrygian to go to bed in my place. He was drunk and took her for me. I had rather die in torment than stretch myself alongside of this man.
Alas! I dream of the fields of Tauros. . . I was a little virgin. . . Then my breasts were light, and I was so mad with amorous envy that I loathed my married sisters.
What would I not have done to have obtained that which I have refused tonight! Today my breasts are drooping, and in my worn-out heart Eros falls asleep from weariness.
---
Next: Trickery