Sacred Texts
Classics
Sappho
Index
Previous
Next
---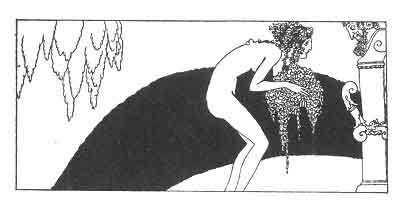 HYMN TO ASTARTE
Mother inexhaustible and incorruptible, creatures, born the first, engendered by thyself and by thyself conceived, issue of thyself alone and seeking joy within thyself, Astarte!
Oh! perpetually fertilized, virgin and nurse of all that is, chaste and lascivious, pure and revelling, ineffable, nocturnal, sweet, breather of fire, foam of the sea!
Thou who accordest grace in secret, thou who unitest, thou who lovest, thou who seizest with furious desire the multiplied races of savage beasts and couplest the sexes in the wood.
Oh, irresistible Astarte! hear me, take me, possess me, oh, Moon! and thirteen times each year draw from my womb the sweet libation of my blood!
---
Next: Hymn to the Night