Sacred Texts
Classics
Sappho
Index
Previous
Next
---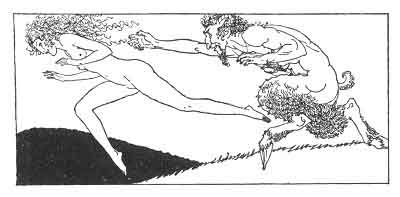 SONG
Shades of the wood where she now ought to be, tell me, whence has my fair mistress strayed? --She has gone down to the plain. --Meadow, oh! tell me, where is my mistress? --She has followed the banks of the stream.
--Beautiful river who just saw her passing, tell me, is she hereabouts? --She has left me to stray on the road. --Oh, road, do you still see her? --She has left me for the street.
--Oh, white street, path of the city, tell me, oh! where have you lead her? --To the golden street, which enters Sardis. --Oh! pathway of light, do her naked feet press you? --She has entered the home of the King.
--Oh, palace of splendor, light of the world, give her again back to me! --See! she has necklaces, hung to her breasts, chaplets of blossoms entwined in her hair, long strings of pearls looped on her legs, and two arms encircle her waist.
---
Next: Lykas