Sacred Texts
Classics
Sappho
Index
Previous
Next
---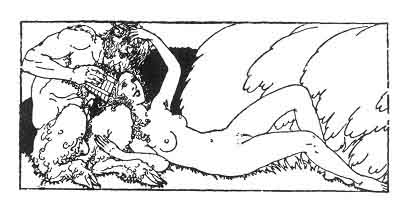 HER FRIEND, MARRIED
Our mothers carried us together, and tonight Melissa, my dearest friend, was married. The roses still are lying on the road; the torches still are flaming, flaming. . .
And I return by the same path with mother, and I dream. Thus, what she is today, I also might have been. Have I grown up so soon?
The cortege and the flutes, the marriage song; the flowered carriage of the bridegroom, all these pomps some other night will spread themselves about me, among the olive branches.
Just as Melissa now, I shall disrobe myself before a man and taste of love by night, and later still small babes will feed upon my swollen breasts.
---
Next: Confidences