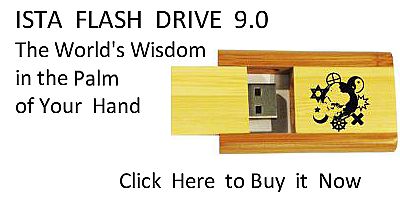 Sacred Texts
Classics
Procopius
Index
Previous
Next
---
Buy this Book at Amazon.com
---
The Secret History of Procopius, tr. by Richard Atwater, [1927], at sacred-texts.com
---
IX. AND HOW THEODORA, MOST DEPRAVED OF ALL COURTESANS, WON HIS LOVE
HE took a wife: and in what manner she was born and bred, and, wedded to this man, tore up the Roman Empire by the very roots, I shall now relate.
Acacius was the keeper of wild beasts used in the amphitheater in Constantinople; he belonged to the Green faction and was nicknamed the Bearkeeper. This man, during the rule of Anastasius, fell sick and died, leaving three daughters named Comito, Theodora and Anastasia: of whom the eldest was not yet seven years old. His widow took a second husband, who with her undertook to keep up Acacius's family and profession. But Asterius, the dancing master of the Greens, on being bribed by another, removed this office from them and assigned it to the man who gave him the
money. For the dancing masters had the power of distributing such positions as they wished.
When this woman saw the populace assembled in the amphitheater, she placed laurel wreaths on her daughters' heads and in their hands, and sent them out to sit on the ground in the attitude of suppliants. The Greens eyed this mute appeal with indifference; but the Blues were moved to bestow on the children an equal office, since their own animal-keeper had just died.
When these children reached the age of girlhood, their mother put them on the local stage, for they were fair to look upon; she sent them forth, however, not all at the same time, but as each one seemed to her to have reached a suitable age. Comito, indeed, had already become one of the leading hetaerae of the day.
Theodora, the second sister, dressed in a little tunic with sleeves, like a slave girl, waited on Comito and used to follow her
about carrying on her shoulders the bench on which her favored sister was wont to sit at public gatherings. Now Theodora was still too young to know the normal relation of man with maid, but consented to the unnatural violence of villainous slaves who, following their masters to the theater, employed their leisure in this infamous manner. And for some time in a brothel she suffered such misuse.
But as soon as she arrived at the age of youth, and was now ready for the world, her mother put her on the stage. Forthwith, she became a courtesan, and such as the ancient Greeks used to call a common one, at that: for she was not a flute or harp player, nor was she even trained to dance, but only gave her youth to anyone she met, in utter abandonment. Her general favors included, of course, the actors in the theater; and in their productions she took part in the low comedy scenes. For she was very funny and a good mimic, and immediately
became popular in this art. There was no shame in the girl, and no one ever saw her dismayed: no role was too scandalous for her to accept without a blush.
She was the kind of comedienne who delights the audience by letting herself be cuffed and slapped on the cheeks, and makes them guffaw by raising her skirts to reveal to the spectators those feminine secrets here and there which custom veils from the eyes of the opposite sex. With pretended laziness she mocked her lovers, and coquettishly adopting ever new ways of embracing, was able to keep in a constant turmoil the hearts of the sophisticated. And she did not wait to be asked by anyone she met, but on the contrary, with inviting jests and a comic flaunting of her skirts herself tempted all men who passed by, especially those who were adolescent.
On the field of pleasure she was never defeated. Often she would go picnicking with ten young men or more, in the flower of their
strength and virility, and dallied with them all, the whole night through. When they wearied of the sport, she would approach their servants, perhaps thirty in number, and fight a duel with each of these; and even thus found no allayment of her craving. Once, visiting the house of an illustrious gentleman, they say she mounted the projecting corner of her dining couch, pulled up the front of her dress, without a blush, and thus carelessly showed her wantonness. And though she flung wide three gates to the ambassadors of Cupid, she lamented that nature had not similarly unlocked the straits of her bosom, that she might there have contrived a further welcome to his emissaries.
Frequently, she conceived, but as she employed every artifice immediately, a miscarriage was straightway effected. Often, even in the theater, in the sight of all the people, she removed her costume and stood nude in their midst, except for
a girdle about the groin: not that she was abashed at revealing that, too, to the audience, but because there was a law against appearing altogether naked on the stage, without at least this much of a fig-leaf. Covered thus with a ribbon, she would sink down to the stage floor and recline on her back. Slaves to whom the duty was entrusted would then scatter grains of barley from above into the calyx of this passion flower, whence geese, trained for the purpose, would next pick the grains one by one with their bills and eat. When she rose, it was not with a blush, but she seemed rather to glory in the performance. For she was not only impudent herself, but endeavored to make everybody else as audacious. Often when she was alone with other actors, she would undress in their midst and arch her back provocatively, advertising like a peacock both to those who had experience of her and to those who had not yet had that privilege her trained suppleness.
So perverse was her wantonness that she should have hid not only the customary part of her person, as other women do, but her face as well. Thus those who were intimate with her were straightway recognized from that very fact to be perverts, and any more respectable man who chanced upon her in the Forum avoided her and withdrew in haste, lest the hem of his mantle, touching such a creature, might be thought to share in her pollution. For to those who saw her, especially at dawn, she was a bird of ill omen. And toward her fellow-actresses she was as savage as a scorpion: for she was very malicious.
Later, she followed Hecebolus, a Tyrian who had been made governor of Pentapolis, serving him in the basest of ways; but finally she quarreled with him and was sent summarily away. Consequently, she found herself destitute of the means of life, which she proceeded to earn by prostitution, as she had done before this adventure. She
came thus to Alexandria, and then traversing all the East, worked her way to Constantinople; in every city plying a trade (which it is safer, I fancy, in the sight of God not to name too clearly) as if the Devil were determined there be no land on earth that should not know the sins of Theodora.
Thus was this woman born and bred, and her name was a byword beyond that of other common wenches on the tongues of all men.
But when she came back to Constantinople, Justinian fell violently in love with her. At first he kept her only as a mistress, though he raised her to patrician rank. Through him Theodora was able immediately to acquire an unholy power and exceedingly great riches. For she seemed to him the sweetest thing in the world, and like all lovers, he desired to please his charmer with every possible favor and requite her with all his wealth. The extravagance added fuel to the flames of
passion. With her now to help spend his money he plundered the people more than ever, not only in the capital, but throughout the Roman Empire. As both of them had for a long time been of the Blue party, they gave this faction almost complete control of the affairs of state. It was long afterward that the worst of this evil was checked in the following manner.
Justinian had been ill for several days, and during this illness was in such peril of his life that it was even said he had died; and the Blues, who had been committing such crimes as I have mentioned, went so far as to kill Hypatius, a gentleman of no mean importance, in broad daylight in the Church of St. Sophia. The cry of horror at this crime came to the Emperor's ears, and everyone about him seized the opportunity of pointing out the enormity of what was going on in Justinian's absence from public affairs; and they enumerated from the beginning how many crimes had been
committed. The Emperor then ordered the Prefect of the city to punish these offenses. This man was one Theodotus, nicknamed the Pumpkin. He made a thorough investigation and was able to apprehend many of the guilty and sentence them to death, though many others were not found out, and escaped. They were destined to perish later, together with the Roman Empire.
Justinian, unexpectedly restored to health, straightway undertook to put Theodotus to death as a poisoner and a magician. But since he had no proof on which to condemn the man, he tortured friends of his until they were compelled to say the words that would wrongfully ruin him. When everyone else stood to one side and only in silence lamented the plot against Theodotus, one man, Proclus the Quaestor, dared to say openly that the man was innocent of the charge against him, and in no way merited death. Thanks to him, Theodotus was permitted
by the Emperor to be exiled to Jerusalem. But learning there that men were being sent to do away with him, he hid himself in the church for the rest of his life until he died. And this was the fate of Theodotus.
But after this, the Blues became the most prudent of men. For they ventured no longer to continue their offenses, even though they might have transgressed more fearlessly than before. And the proof of this is, that when a few of them later showed such courage, no punishment at all befell them. For those who had the power to punish, always gave these gangsters time to escape, tacitly encouraging the rest to trample upon the laws.
---
Next: X. How Justinian Created a New Law Permitting Him to Marry a Courtesan On Her Promise to Repent Her Past; and the Truth About the Apparent Quarrels of a Happy Pair