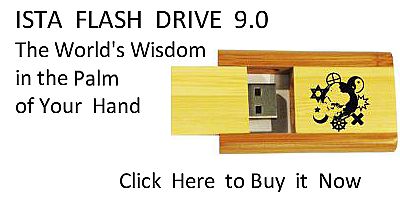 Sacred Texts
Christianity
Revelation
Index
Previous
Next
---
FIFTH DOOM.
GOG AND MAGOG.
As soon as Satan is loosed from his prison in the "Bottomless Pit," he will find a vast multitude ready to believe his lie, and to serve and obey him. He will gather them from the "Four Quarters of the
[paragraph continues] Earth" to battle. They will be in number as the "sand of the sea." Rev. 20:8-9. The revolt will be Worldwide, and will mean the Mobilizing of Vast Armies. Satan will conduct them across the "Breadth of the Earth" until they compass the "Camp of the Saints" (the Holy Land), and lay siege once more to the "Beloved City." From this we see that the unregenerate heart is like a powder magazine, all it needs is a match to set it off, and Satan when freed will be that match. This the "last war" that this world shall ever see, will be bloodless, for the vast armies of Satan shall be destroyed by FIRE.
From this we see that the "Millennial Dispensation," like all the six Dispensations before it, will end in failure. God will have tested man in "Innocence," under "Conscience," under "Self-Government," under the "Headship of the Family," under "Law," under "Grace," and finally under the influence of the "Holy Spirit," free from Satanic influences, and under them all he will prove himself to be hopelessly, incurably and incorrigibly bad.
If after a 1000 years of the Presence of the King, and of universal peace and blessing, man still persists in rebelling against his Maker, what will there be left for God to do? Humanly speaking, there will seem to be nothing for God to do but destroy the human race. To send another Flood and wipe out mankind. But this He cannot do, for He promised Noah that He would never again destroy the earth with a flood of waters. Gen. 9:11. But do something He must, so He is going to purge the earth with Fire. 2. Pet. 3:7.
---
Next: Sixth Doom. Satan