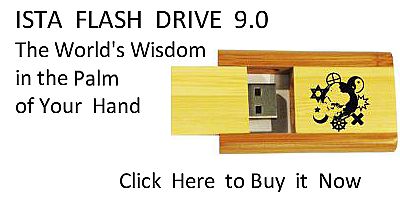 Sacred Texts
Buddhism
Index
Previous
Next
---
Buy this Book at Amazon.com
---


Chinese Buddhism, by Joseph Edkins, [1893], at sacred-texts.com
---
This page of advertisements preceded the title page in the original book. It is included for completeness.
TRÜBNER'S ORIENTAL SERIES
POPULAR RE-ISSUE AT A UNIFORM PRICE
Demy 8vo, dark green cloth, gilt,
Each 7s. 6d. net
ALBERUNI: India. An Account of the Religion, Philosophy, Literature, Geography, Chronology, Astronomy, Customs, Laws, and Astrology of India, about A.D. 1030. BY DR. EDWARD C. SACHAU.
ARNOLD (Sir E.): Indian Poetry, and Indian Idylls. Containing 'The Indian Song of Songs,' from the Sanskrit of the Gita Govinda of Jayadeva; Two Books from 'The Iliad of India' (Mahabharata); 'Proverbial Wisdom,' from the Shlokas of the Hitopadesa, and other Oriental Poems.
BARTH (Dr. A.): The Religions of India. Authorised Translation by Rev. J. WOOD.
BIGANDET (B. P.): Life or Legend of Guadama, the Buddha of the Burmese; with Annotations, the Ways to Neibban, and Notice on the Phongyies or Burmese Monks.
BEAL (Prof. S.): Life of Hiuen-Tsiang. By the Shamans HWUI Li and YEN-TSUNG. With a Preface containing an Account of the Works of I-Tsing.
BEAL (Prof. S.): Si-Yu-Ki: Buddhist Records of the Western World. Translated from the Chinese of Hiuen-Tsiang.
COWELL (Prof. E. B.): Sarva-Darsana-Samgraha; or, Review of the Different Systems of Hindu Philosophy. BY MADHAVA ACRARYA. Translated by Prof. E. B. COWELL, M.A., and Prof. A. E. GOUGH, M.A.
DOWSON (Prof. J.): Classical Dictionary of Hindu Mythology and Religion, Geography, History, and Literature.
EDKINS (Dr. J.): Chinese Buddhism: a Volume of Sketches, Historical and Critical. New and Revised Edition.
ROCKHILL (W. W.): The Life of the Buddha and the Early History of his Order. Derived from Tibetan works in the Bkah-hgyur and Bstan-hgyur. Followed by notices on the early history of Tibet and Khoten.
HAUG (Dr. M.): Essays on the Sacred Language, Writings, and Religion of the Parsis.
WEBER (Dr. A.): History of Indian Literature. Translated by JOHN MANN, M.A., and THEODORE ZACHARIAE, Ph.D. Fourth Edition.
Other Volumes to follow.
_______________
LONDON
KEGAN PAUL, TRENCH, TRÜBNER & CO. LTD,
---
Next: Preface to Second Edition