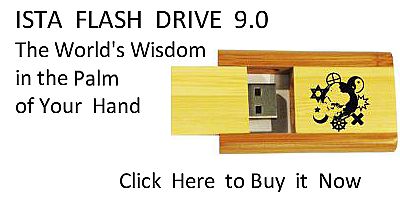 Sacred Texts
Africa
Index
Previous
Next
---
CHAPTER 2
DEAD BECAME ALIVE
And it came to pass that God entered the body of an unknown dead and the dead became alive, then did he walk about the earth in person. He dwelt among men and wrought many miracles so that the Kingdom of heaven might be verified. He suffered persecution and privation as an example of what ministers of the gospel must suffer to maintain the kingdom of God among men.
And it came to pass that God gave his name Elijah, and he called upon the name of the Lord God even though he himself was God.
Now when the time had appeared for God to return, the supreme angel commanded the chariot of heaven to meet him. And when the chariot appeared unto Elijah, he ascended and returned to his throne in heaven where he reigned from the beginning and shall, unto the end, King of kings, and God of gods.
Had the men in the days of Elijah's visit on earth taken a right record of his administration, long before this day the inhabitants of this earth would have known him as God of all men.
For in Elijah do the heavenly host worship as God of the universe and in him do I, Athlyi, believe as the only God.
He is the Lord of righteousness and of love, an industrious God, brave, omnipotent, omnipresent, a king of sympathy and of justice, giver of power and salvation, upon this God, and him only, his law and the Holy Ghost shall the Athlyians build their church.
We shall endeavour to please and serve him, for he is our God. We shall worship him with all our hearts and with all our souls, for unto us there is none so good as the Lord, our God. When the Lord God of Ethiopia is with us in the battle for that to which we are entitled, show me the foe so powerful to set us down? Verily I say unto you there is none.
But who can be so good as to please the conscience of the people that they say ye are of God? Who will pay such a price? Will you? Then, if so, lay down and let the public trod upon your head for a good name.
Verily I say unto you for this the Athlyians are bad, but on the scale of Justice, let them not be found wanting. Then shall they please the Lord God, maker of heaven and earth, and great shall be their reward in the kingdom of heaven.
---
Next: Chapter 1. Heaven Grieved