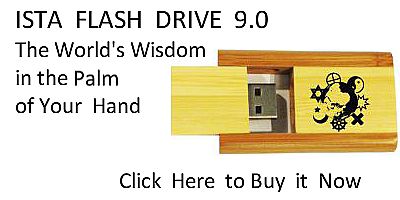 Sacred Texts
Legends/Sagas
Roma
Index
Previous
Next
---
Buy this Book at Amazon.com
---


Gypsy Folk Tales, by Francis Hindes Groome, [1899], at sacred-texts.com
---
Eastern Gypsies in Galloway.
I thought at first it must have been some of this band whom my friend Mr. Robert Burns, the Edinburgh artist, met in Galloway in 1895; but his account of that meeting, written at my request, dispels that notion:--'Two years ago, while
walking with my wife near Kirkcudbright, I met a large troop of Gypsies, of a type quite different from any I had formerly seen. The first to appear round a corner was a tall, swarthy man leading a brown bear. My dog, a big powerful beast, immediately made a rush for the bear, but I managed to catch him in time. On seeing me holding the dog, the man came up, and, in very broken English, said that the bear would not hurt the dog. I explained that my fears were not for the dog but for the bear, an undersized, emaciated beast, and strongly muzzled. By this time we were surrounded by the whole troop, numbering, I should think, sixteen or seventeen, all begging from the "pretty lady" and "kind gentleman," which seemed to be about all the English they knew. A good-looking young woman, with a baby on her back, asked me in French if I understood that language. I said I did, and asked her where they
came from. "From Spain." Then she spoke Spanish also? "Oh! yes, and German, and other languages as well." I tried her with a few sentences in German and Spanish, and found that she spoke both languages fluently, although with an accent which made it difficult to understand her. While we were talking, the men, not having stopped, were a considerable distance off. So I gave the woman some silver, while my wife distributed pennies among the children, and with many smiles and thanks they started off to join the others. They were very dark in colour, like Hindoos; the men and the older women very aquiline in feature, some of the younger girls really beautiful, with lithe graceful figures; and all without exception had splendid teeth. Their dress, though ragged and dirty, suggested Eastern Europe rather than Spain; some cheap brass and silver ornaments seemed to point in the same direction. They had two ponies with panniers, full of babies, cabbages, empty strawberry baskets, and other odds and ends; one of the ponies had a headstall of plaited cord similar to those used in Hungary. I saw them several times about Kirkcudbright and Gatehouse-on-Fleet; and from mental studies painted the head exhibited in the R.S.A. Exhibition of 1896.'
These must have been Ursári, or bear-wards, and recent arrivals in Britain; but what were they doing in that remote corner of Galloway, in Billy Marshall's old kingdom? Frampton Boswell, an English Gypsy of my acquaintance, met the very same band, I fancy, near Glasgow in 1896; and they were perhaps the foreign Gypsies encamped at Dunfermline in the autumn of 1897--I was lying ill at the time in Edinburgh. Almost certainly they were identical with 'a little band of Roumanian Ursári' whom Mr. Sampson met in Lancashire in the latter half of 1897, and who were 'travelling in English-Gypsy vans which they had bought in this country. They stopped for a month or more at Wavertree, quite close to us, and I saw a good deal of them. The first time, crossing a field by night and expecting to meet with some of the English breed, I stumbled among the six unmuzzled bears, chained to the wheels of the vans, and took them for large dogs till their grunts undeceived me; fortunately I got off with whole legs. They spoke a jumble of tongues--some Slavonic dialect (brat = brother), bad French, Italian, no German, and little English; but with the help of Rómani and scraps of other tongues we held some instructive conversations. Their young girls were beautiful, half-clad, savage, but the older women ugly as sin. When I first spoke to them, they replied to a question in Rómani with an Italian denial:--'We are not Gypsies, we are (✠) Christianos.'
Oh for three years of health, a thousand pounds sterling, say, and a good capacity for wine and languages! I would pass those three years at Temesvar and Ciboure, and also perhaps in Morocco; at their close I should hold the key to Mr. Wentworth Webster's problem. Fifty years hence, very likely, there will no longer be any problem left to solve; the ancient corporation of the Caldarari will have undergone dissolution.
---
Next: Gypsy Folk-tales