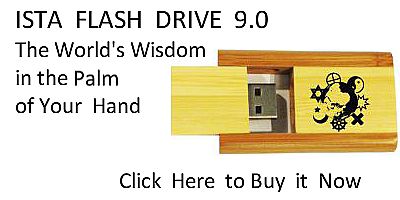 Sacred Texts
Islam
Index
Hypertext Qur'an
Unicode
Palmer
Pickthall
Yusuf Ali English
Rodwell
Sūra XLII.: Shūrā, or Consultation. Index
Previous
Next
---


The Holy Quran, tr. by Yusuf Ali, [1934], at sacred-texts.com
---
Sūra XLII.: Shūrā, or Consultation.
Section 2
---

10. Wama ikhtalaftum feehi min shay-in fahukmuhu ila Allahi thalikumu Allahu rabbee AAalayhi tawakkaltu wa-ilayhi oneebu
10. Whatever it be wherein
Ye differ, the decision
Thereof is with God:
Such is God my Lord:
In Him I trust,
And to Him I turn.
---

11. Fatiru alssamawati waal-ardi jaAAala lakum min anfusikum azwajan wamina al-anAAami azwajan yathraokum feehi laysa kamithlihi shay-on wahuwa alssameeAAu albaseeru
11. (He is) the Creator
Of the heavens and
The earth: He has made
For you pairs
From among yourselves,
And pairs among cattle:
By this means does He
Multiply you: there is nothing
Whatever like unto Him,
And He is the One
That hears and sees (all things).
---
12. Lahu maqaleedu alssamawati waal-ardi yabsutu alrrizqa liman yashao wayaqdiru innahu bikulli shay-in AAaleemun
12. To Him belong the keys
Of the heavens and the earth:
He enlarges and restricts.
The Sustenance to whom
He will: for He knows
Full well all things.
---

13. SharaAAa lakum mina alddeeni ma wassa bihi noohan waallathee awhayna ilayka wama wassayna bihi ibraheema wamoosa waAAeesa an aqeemoo alddeena wala tatafarraqoo feehi kabura AAala almushrikeena ma tadAAoohum ilayhi Allahu yajtabee ilayhi man yashao wayahdee ilayhi man yuneebu
13. The same religion has He
Established for you as that
Which He enjoined on Noah—
The which We have sent
By inspiration to thee—
And that which We enjoined
On Abraham, Moses, and Jesus:
Namely, that ye should remain
Steadfast in Religion, and make
No divisions therein:
To those who worship
Other things than God,
Hard is the (way)
To which thou callest them,
God chooses to Himself
Those whom He pleases,
And guides to Himself
Those who turn (to Him).
---

14. Wama tafarraqoo illa min baAAdi ma jaahumu alAAilmu baghyan baynahum walawla kalimatun sabaqat min rabbika ila ajalin musamman laqudiya baynahum wa-inna allatheena oorithoo alkitaba min baAAdihim lafee shakkin minhu mureebin
14. And they became divided
Only after knowledge
Reached them,—through selfish
Envy as between themselves.
Had it not been
For a Word that
Went forth before
From thy Lord,
(Tending) to a Term appointed,
The matter would have
Been settled between them:
But truly those who have
Inherited the Book after them
Are in suspicious (disquieting)
Doubt concerning it.
---

15. Falithalika faodAAu waistaqim kama omirta wala tattabiAA ahwaahum waqul amantu bima anzala Allahu min kitabin waomirtu li-aAAdila baynakum Allahu rabbuna warabbukum lana aAAmaluna walakum aAAmalukum la hujjata baynana wabaynakumu Allahu yajmaAAu baynana wa-ilayhi almaseeru
15. Now then, for that (reason),
Call (them to the Faith),
And stand steadfast
As thou art commanded,
Nor follow thou their vain
Desires; but say: "I believe
In the Book which
God has sent down;
And I am commanded
To judge justly between you.
God is our Lord
And your Lord. For us
(Is the responsibility for)
Our deeds, and for you
For your deeds. There is
No contention between us
And you. God will
Bring us together,
And to Him is
(Our) final goal.
---

16. Waallatheena yuhajjoona fee Allahi min baAAdi ma istujeeba lahu hujjatuhum dahidatun AAinda rabbihim waAAalayhim ghadabun walahum AAathabun shadeedun
16. But those who dispute
Concerning God after He
Has been accepted,—
Futile is their dispute
In the sight of
Their Lord: on them
Is Wrath, and for them
Will be a Penalty
Terrible.
---

17. Allahu allathee anzala alkitaba bialhaqqi waalmeezani wama yudreeka laAAalla alssaAAata qareebun
17. It is God Who has
Sent down the Book in truth,
And the Balance
(By which to weigh conduct).
And what will make thee
Realise that perhaps the Hour
Is close at hand?
---

18. YastaAAjilu biha allatheena la yu/minoona biha waallatheena amanoo mushfiqoona minha wayaAAlamoona annaha alhaqqu ala inna allatheena yumaroona fee alssaAAati lafee dalalin baAAeedin
18. Only those wish to
Hasten it who believe not
In it: those who believe
Hold it in awe,
And know that it is
The Truth. Behold, verily
Those that dispute concerning
The Hour are far astray.
---

19. Allahu lateefun biAAibadihi yarzuqu man yashao wahuwa alqawiyyu alAAazeezu
19. Gracious is God
To His servants:
He gives Sustenance
To whom He pleases:
And He has Power
And can carry out
His Will.