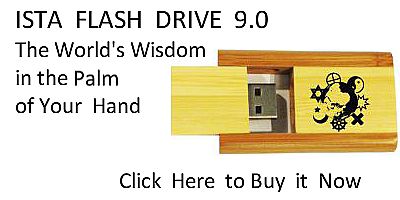 Sacred Texts
Islam
Index
Hypertext Qur'an
Unicode
Palmer
Pickthall
Yusuf Ali English
Rodwell
Sūra X.: Yūnus, or Jonah. Index
Previous
Next
---


The Holy Quran, tr. by Yusuf Ali, [1934], at sacred-texts.com
---
Sūra X.: Yūnus, or Jonah.
Section 11
---

104. Qul ya ayyuha alnnasu in kuntum fee shakkin min deenee fala aAAbudu allatheena taAAbudoona min dooni Allahi walakin aAAbudu Allaha allathee yatawaffakum waomirtu an akoona mina almu/mineena
104. Say: "O ye men!
If ye are in doubt
As to my religion, (behold!)
I worship not what ye
Worship, other than God!
But I worship God
Who will take your souls
(At death): I am commanded
To be (in the ranks)
Of the Believers,
---

105. Waan aqim wajhaka lilddeeni haneefan wala takoonanna mina almushrikeena
105. "And further (thus), "set thy face
Towards Religion with true piety,
And never in any wise
Be of the Unbelievers;
---

106. Wala tadAAu min dooni Allahi ma la yanfaAAuka wala yadurruka fa-in faAAalta fa-innaka ithan mina alththalimeena
106. "Nor call on any,
Other than God;—
Such will neither profit thee
Nor hurt thee: if thou dost,
Behold! thou shalt certainly
Be of those who do wrong."
---

107. Wa-in yamsaska Allahu bidurrin fala kashifa lahu illa huwa wa-in yuridka bikhayrin fala radda lifadlihi yuseebu bihi man yashao min AAibadihi wahuwa alghafooru alrraheemu
107. If God do touch thee
With hurt, there is none
Can remove it but He:
If He do design some benefit
For thee, there is none
Can keep back His favour:
He causeth it to reach
Whomsoever of His servants
He pleaseth. And He is
The Oft-Forgiving, Most Merciful.
---

108. Qul ya ayyuha alnnasu qad jaakumu alhaqqu min rabbikum famani ihtada fa-innama yahtadee linafsihi waman dalla fa-innama yadillu AAalayha wama ana AAalaykum biwakeelin
108. Say: "O ye men! Now
Truth hath reached you
From your Lord! Those who receive
Guidance, do so for the good
Of their own souls; those
Who stray, do so to their own loss:
And I am not (set) over you
To arrange your affairs."
---

109. WaittabiAA ma yooha ilayka waisbir hatta yahkuma Allahu wahuwa khayru alhakimeena
109. Follow thou the inspiration
Sent unto thee, and be
Patient and constant, till God
Do decide: for He
Is the Best to decide.