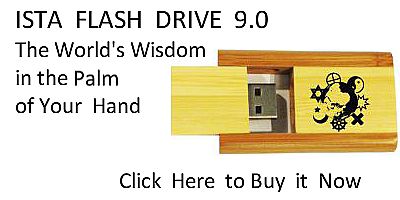 Sacred Texts
Islam
Index
Hypertext Qur'an
Unicode
Palmer
Pickthall
Yusuf Ali English
Rodwell
Sūra X.: Yūnus, or Jonah. Index
Previous
Next
---


The Holy Quran, tr. by Yusuf Ali, [1934], at sacred-texts.com
---
Sūra X.: Yūnus, or Jonah.
Section 2
---

11. Walaw yuAAajjilu Allahu lilnnasi alshsharra istiAAjalahum bialkhayri laqudiya ilayhim ajaluhum fanatharu allatheena la yarjoona liqaana fee tughyanihim yaAAmahoona
11. If God were to hasten for men
The ill (they have earned)
As they would fain hasten on
The good,—then would
Their respite be settled at once.
But We leave those
Who rest not their hope
On their meeting with Us,
In their trespasses, wandering
In distraction to and fro.
---

12. Wa-itha massa al-insana alddurru daAAana lijanbihi aw qaAAidan aw qa-iman falamma kashafna AAanhu durrahu marra kaan lam yadAAuna ila durrin massahu kathalika zuyyina lilmusrifeena ma kanoo yaAAmaloona
12. When trouble toucheth a man,
He crieth unto Us
(In all postures)—lying down
On his side, or sitting,
Or standing. But when We
Have solved his trouble,
He passeth on his way as if
He had never cried to Us
For a trouble that touched him!
Thus do the deeds of transgressors
Seem fair in their eyes!
---

13. Walaqad ahlakna alquroona min qablikum lamma thalamoo wajaat-hum rusuluhum bialbayyinati wama kanoo liyu/minoo kathalika najzee alqawma almujrimeena
13. Generations before you
We destroyed when they
Did wrong: their Apostles
Came to them with Clear Signs,
But they would not believe!
Thus do We requite
Those who sin!
---

14. Thumma jaAAalnakum khala-ifa fee al-ardi min baAAdihim linanthura kayfa taAAmaloona
14. Then We made you heirs
In the land after them,
To see how ye would behave!
---

15. Wa-itha tutla AAalayhim ayatuna bayyinatin qala allatheena la yarjoona liqaana i/ti biqur-anin ghayri hatha aw baddilhu qul ma yakoonu lee an obaddilahu min tilqa-i nafsee in attabiAAu illa ma yooha ilayya innee akhafu in AAasaytu rabbee AAathaba yawmin AAatheemin
15. But when Our Clear Signs
Are rehearsed unto them,
Those who rest not their hope
On their meeting with Us,
Say: "Bring us a Reading
Other than this, or change this,"
Say: "It is not for me,
Of my own accord,
To change it: I follow
Naught but what is revealed
Unto me: if I were
To disobey my Lord,
I should myself fear the Penalty
Of a Great Day (to come)."
---

16. Qul law shaa Allahu ma talawtuhu AAalaykum wala adrakum bihi faqad labithtu feekum AAumuran min qablihi afala taAAqiloona
16. Say: "If God had so willed,
I should not have rehearsed it
To you, nor whould He
Have made it known to you.
A whole life-time before this
Have I tarried amongst you:
Will ye not then understand?
---

17. Faman athlamu mimmani iftara AAala Allahi kathiban aw kaththaba bi-ayatihi innahu la yuflihu almujrimoona
17. Who doth more wrong
Than such as forge a lie
Against God, or deny
His Signs? But never
Will prosper those who sin.
---

18. WayaAAbudoona min dooni Allahi ma la yadurruhum wala yanfaAAuhum wayaqooloona haola-i shufaAAaona AAinda Allahi qul atunabbi-oona Allaha bima la yaAAlamu fee alssamawati wala fee al-ardi subhanahu wataAAala AAamma yushrikoona
18. They serve, besides God,
Things that hurt them not
Nor profit them, and they say:
"These are our intercessors
With God." Say: "Do ye
Indeed inform God of something
He knows not, in the heavens
Or on earth?—Glory to Him!
And far is He above the partners
They ascribe (to Him)!"
---

19. Wama kana alnnasu illa ommatan wahidatan faikhtalafoo walawla kalimatun sabaqat min rabbika laqudiya baynahum feema feehi yakhtalifoona
19. Mankind was but one nation,
But differed (later). Had it not
Been for a Word
That went forth before
From thy Lord, their differences
Would have been settled
Between them.
---

20. Wayaqooloona lawla onzila AAalayhi ayatun min rabbihi faqul innama alghaybu lillahi faintathiroo innee maAAakum mina almuntathireena
20. They say: "Why is not
A Sign sent down to him
From his Lord?" Say:
"The Unseen is only
For God (to know).
Then wait ye: I too
Will wait with you.