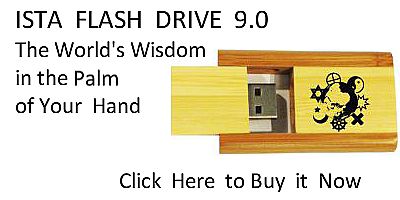 Sacred Texts
Islam
Index
Hypertext Qur'an
Unicode
Palmer
Pickthall
Yusuf Ali English
Rodwell
Sūra IV.: Nisāa, or The Women. Index
Previous
Next
---


The Holy Quran, tr. by Yusuf Ali, [1934], at sacred-texts.com
---
Sūra IV.: Nisāa, or The Women.
Section 16
---
105. Inna anzalna ilayka alkitaba bialhaqqi litahkuma bayna alnnasi bima araka Allahu wala takun lilkha-ineena khaseeman
105. We have sent down
To thee the Book in truth,
That thou might test judge
Between men, as guided
By God: so be not (used)
As an advocate by those
Who betray their trust;
---

106. Waistaghfiri Allaha inna Allaha kana ghafooran raheeman
106. But seek the forgiveness
Of God; for God is
Oft-forgiving, Most Merciful.
---

107. Wala tujadil AAani allatheena yakhtanoona anfusahum inna Allaha la yuhibbu man kana khawwanan atheeman
107. Contend not on behalf
Of such as betray
Their own souls;
For God loveth not
One given to perfidy
And crime;
---

108. Yastakhfoona mina alnnasi wala yastakhfoona mina Allahi wahuwa maAAahum ith yubayyitoona ma la yarda mina alqawli wakana Allahu bima yaAAmaloona muheetan
108. They may hide
(Their crimes) from men,
But they cannot hide
(Them) from God, seeing that
He is in their midst
When they plot by night,
In words that He cannot
Approve: and God
Doth compass round
All that they do.
---

109. Haantum haola-i jadaltum AAanhum fee alhayati alddunya faman yujadilu Allaha AAanhum yawma alqiyamati am man yakoonu AAalayhim wakeelan
109. Ah! these are the sort
Of men on whose behalf
Ye may contend in this world;
But who will contend with God
On their behalf on the Day
Of Judgment, or who
Will carry their affairs through?
---

110. Waman yaAAmal soo-an aw yathlim nafsahu thumma yastaghfiri Allaha yajidi Allaha ghafooran raheeman
110. If any one does evil
Or wrongs his own soul
But afterwards seeks
God's forgiveness, he will find
God Oft-forgiving,
Most Merciful.
---

111. Waman yaksib ithman fa-innama yaksibuhu AAala nafsihi wakana Allahu AAaleeman hakeeman
111. And if any one earns
Sin, he earns it against
His own soul: for God
Is full of knowledge and wisdom.
---

112. Waman yaksib khatee-atan aw ithman thumma yarmi bihi baree-an faqadi ihtamala buhtanan wa-ithman mubeenan
112. But if any one earns
A fault or a sin
And throws it on to one
That is innocent,
He carries (on himself)
(Both) a falsehood
And a flagrant sin.