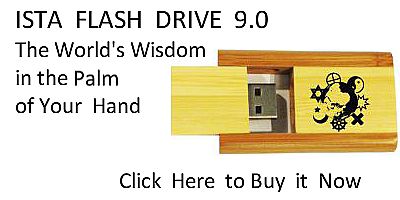 Sacred Texts
Islam
Index
Hypertext Qur'an
Unicode
Palmer
Pickthall
Yusuf Ali English
Rodwell
Sūra IV.: Nisāa, or The Women. Index
Previous
Next
---


The Holy Quran, tr. by Yusuf Ali, [1934], at sacred-texts.com
---
Sūra IV.: Nisāa, or The Women.
Section 5
---

26. Yureedu Allahu liyubayyina lakum wayahdiyakum sunana allatheena min qablikum wayatooba AAalaykum waAllahu AAaleemun hakeemun
26. God doth wish
To make clear to you
And to show you
The ordinances of those
Before you; and (He
Doth wish to) turn to you
(In Mercy): and God
Is All-knowing, All-wise.
---

27. WaAllahu yureedu an yatooba AAalaykum wayureedu allatheena yattabiAAoona alshshahawati an tameeloo maylan AAatheeman
27. God doth wish
To turn to you,
But the wish of those
Who follow their lusts
Is that ye should turn
Away (from Him),
Far, far away.
---

28. Yureedu Allahu an yukhaffifa AAankum wakhuliqa al-insanu daAAeefan
28. God doth wish
To lighten your (difficulties);
For man was created
Weak (in flesh).
---

29. Ya ayyuha allatheena amanoo la ta/kuloo amwalakum baynakum bialbatili illa an takoona tijaratan AAan taradin minkum wala taqtuloo anfusakum inna Allaha kana bikum raheeman
29. O ye who believe! sot
Eat not up your property
Among yourselves in vanities:
But let there be amongst you
Traffic and trade
By mutual good-will:
Nor kill (or destroy)
Yourselves: for verily
God hath been to you
Most Merciful!
---

30. Waman yafAAal thalika AAudwanan wathulman fasawfa nusleehi naran wakana thalika AAala Allahi yaseeran
30. If any do that
In rancour and injustice,—
Soon shall We cast them
Into the Fire: and easy
It is for God.
---

31. In tajtaniboo kaba-ira ma tunhawna AAanhu nukaffir AAankum sayyi-atikum wanudkhilkum mudkhalan kareeman
31. If ye (but) eschew
The most heinous
Of the things
Which ye are forbidden to do,
We shall expel
Out of you
All the evil in you,
And admit you to a Gate
Of great honour.
---

32. Wala tatamannaw ma faddala Allahu bihi baAAdakum AAala baAAdin lilrrijali naseebun mimma iktasaboo walilnnisa-i naseebun mimma iktasabna wais-aloo Allaha min fadlihi inna Allaha kana bikulli shay-in AAaleeman
32. And in no wise covet
Those things in which God
Hath bestowed His gifts
More freely on some of you
Than on others: to men
Is allotted what they earn,
And to women what they earn:
But ask God of His bounty.
For God hath full knowledge
Of all things.
---

33. Walikullin jaAAalna mawaliya mimma taraka alwalidani waal-aqraboona waallatheena AAaqadat aymanukum faatoohum naseebahum inna Allaha kana AAala kulli shay-in shaheedan
33. To (benefit) every one,
We have appointed
Sharers and heirs
To property left
By parents and relatives.
To those, also, to whom
Your right hand was pledged,
Give their due portion.
For truly God is witness
To all things.