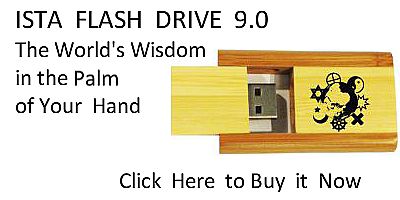 Sacred Texts
Grimoires
Index
Previous
Next
---
CHAP. III

.

THAT THE KNOWLEDGE OF THE TRUE GOD IS NECESSARY FOR A MAGICIAN

.

SEEING that the being and operation of all things depend on the Most High God, Creator of all things, and from thence on the other divine powers, to whom also is granted a power of fashioning and creating, not principally indeed, but instrumentally, by virtue of the First Great Creator, (for the beginning of every thing is the first cause; but what is produced by the second cause, is much more produced by the first, which is the producer of the second cause, which therefore we call secondaries.) It is necessary, therefore, that every magician should know that very God, which is the first cause and creator of all things, and likewise the other divine powers, (which we call the second causes,) and not to be ignorant of them, and likewise what holy rites, ceremonies, &c. are conformable to them; but, above all, we are to worship in spirit and truth, and place our firm dependance upon that one only God who is the author and promoter of all good things, the Father of all, most bountiful and wise; the sacred light of justice, and the absolute and sole perfection of all nature, and the contriver and wisdom thereof.
---
Next: Chapter IV: Of Divine Emanations, And Ten Sephiroths...