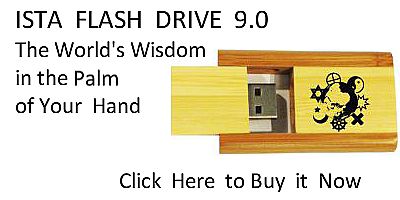 Sacred Texts
Miscellaneous
Index
Next
---
TO THE AUTHORS AND PUBLISHERS OF THE BOOKS WHICH HAVE FURNISHED SOURCES FOR THE LEGENDS, THANKS ARE HEREWITH GIVEN. LISTS OF THESE BOOKS AND ARTICLES ARE INCLUDED WITH THE NOTES AT THE END OF THE BOOK. SPECIAL THANKS SHOULD BE GIVEN TO MR. A. K. CHIU, OF THE WIDENER LIBRARY, FOR HIS SUGGESTIONS IN REGARD TO CHINESE PHRASEOLOGY; AND HEARTY THANKS TO OTHER PERSONS WHOSE COMMENTS ON THE STORIES HAVE BEEN HELPFUL.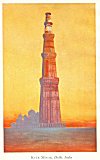 Click to enlarge
KUTB MINAR, Delhi, India

Tower Legends
Retold by
BERTHA PALMER LANE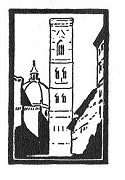 Illustrated by Rosamond Lane Lord
[1932]
The Beacon Press Inc.
Boston
NOTICE OF ATTRIBUTION
canned at sacred-texts.com, December 2005. Proofed and formatted by John Bruno Hare. This text is in the public domain in the United States because its copyright was not renewed in a timely fashion. These files may be used for any non-commercial purpose, provided this notice of attribution is left intact in all copies.


Click to enlarge
Cover



Click to enlarge
Front Endpaper



Click to enlarge
Back Endpaper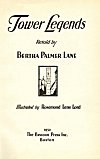 Click to enlarge
Title Page



Click to enlarge
Verso

To W. C. L.
---
Next: Preface