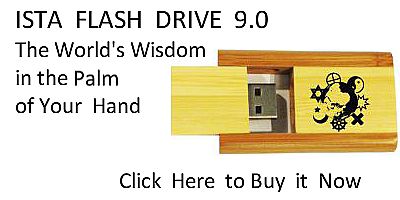 Sacred Texts
Miscellaneous
Index
Previous
---
Forty Modern Fables, by George Ade, [1901], at sacred-texts.com
---
The Fable of The Skittish Widower Who Tried to Set Himself Back Some Thirty Tears
ONCE there was a Self-Made Citizen who manufactured a Patent Churn. He had been married for thirty-four Years and had three Children who were Grown Up and Settled. He had Grubbed along all his Life. In his Youth he never had gone High Rolling because he had been learning a Trade. His Compensation consisted of Board and Clothes and a Yarn Comforter every Christmas. After he got Married it was a Case of planting all the Small Change so as to be there with the Rent Money on the First.
In Time the Churn Maker got the Grape Vine Twist on Adversity and Won Out. He had all kinds of Collateral and they began to be Pleasant to him at the Bank. He could have written his Check for Six Figures, but he never did.
He continued to live in the same Modest Style and his Habits seemed to be Fixed. He never ordered any Hot House Grapes for fear they would spoil his Appetite for Prunes. He used a Bone Collar Button and a Ready-Made Bow Tie that fastened on with an Elastic.
One Day was the same as another to him. He would arise at half-past six and go out to feed the Horse and look at the Thermometer. Then he would have his Fried Steak and two Cups of Martha's Coffee, and start for the Factory to go through the Mail and try to put a Compress on the Pay Roll. The Women along that Street could set their Clocks by him, for he always came home to Dinner just at ten minutes past twelve. After he had disposed of the Roast Beef and Trimmings and had his Wedge of Pie, he would feed the Horse again and try to estimate how much longer the Coal was going to last. Then back to the Place where the Churns were made. At half-past five he would return for Supper. When they had Company they called it Tea. In the Evening, if there was no Grand Army Camp-fire or Prayer Meeting he would hold down a Rocking Chair in the Sitting Room. He seldom wore a Coat around the House. He had a Pair of Velvet Slippers, worked for him by his Daughter-in-Law, and when he put them on in the Evening he groaned with Satisfaction. He would sit and read Churn Literature until half-past nine, and then he would turn out the Cat, wind the Clock, fix the Damper on the Furnace and connect with the Feathers. At half-past six next Morning he was up to repeat the Routine.
After thirty-four Years of this, he found himself a Widower. For a Time he moped around by himself. The Blackest Clothes he could get were not half Black enough. Although he still lived at the House, he took his Meals out at a Boarding House conducted by a Lady who had driven her own Carriage at one time, and said so at every Meal.
He missed the Coffee, and the Pie did not taste right. It was still and lonesome in the Sitting Room. One Evening it was so Creepy around the House when he tried to read that he went out for a Walk. As he strolled it occurred to him that it had been Many Moons since he had taken the Night Air with any Regularity. It seemed rather strange to realize that if he wanted to he could stay out as late as the Owl Cars. For the first Time since his Bereavement he felt the Gloom lifting, he had to acknowledge that the sense of Liberty gave him a new kind of Thrill. His Better Judgment told him that inasmuch as he was his own Boss, and had Nobody to check him up, he might as well Perk up and not overdo the Pining Away. So he kept on Walking until he came to the Temperance Billiard Hall, where he rang in on some Students from the Shorthand College and learned to play Bottle Pool. Once in a while he would give a Quick Start and have an Impulse to get a Move on himself, for the Knowledge that he was as Free as the Air had not thoroughly soaked in on him as yet.
In a few Evenings he overcame this Jumpy Feeling and stopped looking at Clocks. He learned to make Follow Shots and play for Position and leave a hard Set-Up for the next Player. When he had Chalk all over his Clothes and was banging out Three Cushion Shots to keep from being Stuck, he began to feel like One of the Boys.
He was in the Clover Pasture for the first time, and he could not refrain from Rolling Over and Kicking Up. He got a lot of new Clothes made at a Tailor Shop, and began to smell of Musk and wore a Pair of Yellow Gloves. Then he bought a Trotter and a Piano-Box Buggy with Cushion Tires, and he was seen walking up and down in front of Millinery Stores. He wore these Hot Stripes on his Shirt, and he had a dove-colored Fedora Hat, such as a fly Bartender wears on Sunday.
But he took an overdose of the Elixir of Youth when he had his Hair and Whiskers dyed the color of India Ink. He wanted to make all the Women in Town think he was going on twenty-seven. The Dye began to wear off and the Crop had an Oxidized Appearance and was Gray around the Roots. He was a Fright, but he did n't think so.
His Children and the other Relatives worried a little, but they did not Discuss the Matter of having a Guardian appointed until the old Gentleman became all snarled up with a portly Amazon named Blanche. Blanche had been very Careless with her Husbands, and she could not tell, without looking over her Books, where she had left all of them. Her name was a Household Word around the Divorce Courts, and she moved every Month because she could not find a Neighborhood that was Refined enough to suit her.
Blanche was a large, creamy Blonde and came of a Swell Family somewhere in the South, but she had forgotten the Name of the Place.
When she tightened the Lasso on the Churn Manufacturer and prepared to give him the Strong Arm, one of his Relatives sent out a General Alarm. His Daughter and his two Sons, who were naming Children after him and wondering how the Estate was to be divided, got the Family Lawyer, and the whole Posse tried to Split Out the rejuvenated War Horse and the buxom Divorcee.
They told him that she was an Adventuress with a Record that covered five or six States, and that all she wanted was his Roll. He said they must be Mistaken, because Blanche had Explained everything and told him in so many Words that he was the first Man she ever Loved right down to the Ground, and he would be just the same to her if he didn't have a Sou Markee.
Blanche knew that they were trying to sidetrack the Wedding, so when he came to see her again she sat on his Lap and told him he was free to Abandon her if he thought she was a Mercenary Girl, but the Minute he walked out of that Door, then nothing short of Prussic Acid would do for her. It was the First Time in her life she had known the Happiness of coming into the Life of a Good and Distinguished Man, and if he cast her aside and treated her as a Plaything-well, there would be a Piece in the Paper, that was all.
The Churn Maker might have known that nobody but Sandow could cast aside a Plaything weighing 180, but she had him believing anything when she stroked the Dye. It was a Fierce Line of Talk, but it went with him, for he had been sitting Indoors for thirtyfour Years, and what he did not know about the Blanche Type would have filled many a Page. She had him Winging. While he was under the Influence of Knock-Out Drops or something else equally Potent, she spirited him away in a Hack and had him Married and signing Checks before the Detectives could Locate them.
As soon as she had him Roped and Thrown she had to hurry away to visit an Invalid Cousin in Washington. The Sight Drafts began to cut Scallops into his Bank Account, and the Churn Manufacturer found himself Guessing, although he received a Collect Telegram every Hour of the Day, telling him how she longed to see him again and to meet all Drafts and not believe anything he heard.
Then his Son got hold of him and began to beat it into him that he had been Played.
By the time the Lawyer got a Decree and fixed Blanche with the Hush Money and all the Fees had been settled, the Wallet of the Churn Manufacturer looked as if it had been put through a Wringer. He let his Whiskers grow out Gray again, and whenever he went out Walking they sent one of the Grandchildren along to take care of him.
MORAL: The older the easier.