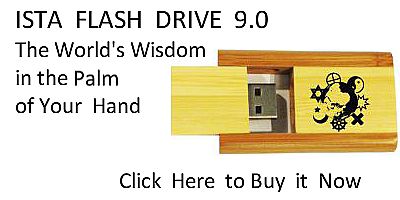 Sacred Texts
Miscellaneous
Index
Previous
Next
---
Forty Modern Fables, by George Ade, [1901], at sacred-texts.com
---
The Fable of The Good Fairy of the Eighth Ward and the Dollar Excursion of the Steam-Fitters
MONNYHAN lived right up in the City where they try to put two Houses on one Lot.
The Name of the Thoroughfare was Kidd Street. It was in the Eighth Ward, just off Cinders avenue. There was a swell View of the Gas House and the Residents might have seen the Bottling Works and the Dump if it had n't been for the Foundries in between.
Mr. Monnyhan worked in a Blast Furnace where they did not provide Electric Fans for the Help. When Summer came he never had to worry about his Polo Pony, and the Problem of getting a good Butler for the Country House did not give him a moment's Uneasiness. Mr. Monnyhan was one of the Plain People. He wiped his Mouth on the Back of his Hand, and when he saw a Man in Duck Trousers he had Murder in his Heart.
Shortly after the Whistle blew, Mr. Monnyhan would show up in Kidd Street, dragging one Foot after the other, the Prosperity Dinner Pail in one horny Mitt and his Coat over his Arm. He would collapse on the Step with a Moan of Relief. Then he would call for his Evening Paper and read about Summer Styles for Well-Dressed Men.
After Supper he and the other Toilers along the Row would come out to the Front Stoops and peel off until they were comfortable, no matter what the Ladies' Home Journal said. The Children playing in the Street wore Rational Costumes. Sometimes a Foreigner came along and played on a Street Piano. The German at the Corner did a great Bucket Trade. After Mr. Monnyhan and his Neighbors had Rolled the Rock and Chased the Duck arid Hurried the Can for several Pints of the White Suds they would feel almost as well off as the Rich.
Mrs. Monnyhan had a Grudge against Kidd Street. She was full of pipey Ambitions that did not fit in with Papa's Saturday Night Envelope. When she read about some New York Family going away on a Yacht and taking $10,000 worth of lee along, she would feel Envious. The Monnyhans got most of their lee in the Winter Time. Sometimes she would look out at the two lonesome Trees in Kidd Street and wish that her Husband was an unpopular Stock-Jobber instead of an honest Workingman. Mrs. Monnyhan loved to read about who was Entertaining at Newport and what to wear at the Races. She used to figure out what kind of speckled Horses she would drive to her Private Hack, if she should go out in the Alley some day and pick up a Million Dollar Bill. She spent a lot of Money in this way.
Mr. Monnyhan was a Home Body. He asked nothing better than an Al Fresco Evening on the Stoop, puffing his little Henry Clay and now and then burying his Face in the Growler.
But Mrs. Monnyhan had the Travel Microbe in her System. She wanted to take a Trip into the Country. Her Husband advised her to go over to the Park if she wanted to see some Grass, but she said that a real Outing meant at least 40 Miles on the Steam Cars. And she kept nagging Monnyhan.
One night the Good Fairy of the Eighth Ward came and perched on the Instalment Bedstead and spoke to Monnyhan as follows: "Your Side-Partner will never be happy until she gets that Ride to the Country. Next Sunday the Steam-Fitters' Protective Association gives a Dollar Excursion. I think it will help some if you give her enough Recuperation in one Day to last her all Summer."
Mr. Monnyhan acted on the Tip. His Wife was tickled to know that they were going. She loaded a Basket with Lunch and laid out her best Things.
On Sunday Morning the Monnyhans put on their heavy Clothing and started for the Station. The Sun had got an Early Start. It was a hot, gummy Day-just the kind for an Excursion.
On the Railway Platform stood about One Thousand in their Sunday Best, slowly Cooking. The Monnyhans worked their way into the Pack. Every Person in that Crowd seemed to be radiating Heat like a Parlor Stove.
It was a sure-enough Sunday Bunch. There was Hiney Blotz with the Badge and the Pale Cigar. He was putting Finger Marks on the dove-colored Basque of Jimpsy, the pale Mechanic of the Commercial Hotel. Also there was Mike the Bite, with his regular Rollopozarium, who was Calcimined to a creamy white and chewing Pepsin Gum in two-four Time. And the Queen with the Satin Slippers and the gold Bridge-Work in her Teeth. Was she on hand with Clarence and his Patent Leathers?
Mrs. Monnyhan was looking for Society and she got her Dollar's Worth right on the Jump.
She was right next to a Stout Lady in white, who carried a Small Child, probably five weeks old. A very young Baby that is broken out with the Heat loves to get away on Sunday and have a Time with the SteamFitters. On the other side was a Gay Dog with a Red Handkerchief around his Neck and a Japanese Fan in his upper Coat Pocket. No Sunday Excursion is complete without this Boy.
The Cars had been standing in the Yards since 4.80, soaking up Heat. There were not enough Seats for all, so Mr. Monnyhan put the two Children in the Coal-Box, while he and the Pleasure-Seeker sat behind a Couple that talked Baby Talk. The Woman had artificial Cherries on her Hat and the Man smelled of Musk. Then somebody began to sing "A Bird in a Gilded Cage," and others started in to open up Lunch and throw Egg-Shells on the Floor. The Humorist who puts his Head out of the Window to Josh those at the different Stops was present in Numbers. Also the rollicking Youth who keeps tramping up and down the Aisles.
The Train ran for 6 Miles and then backed into a Siding at a Gravel Pit and waited for a Freight. The Excursion Train waits for Everything.
Mrs. Monnyhan had a Clinker in her Eye and Mr. Monnyhan's Collar was done for, so he thought it was about time to say something. He said he was glad he wasn't back at Home with his Coat and Vest off and a Dish of Hops in front of him. He thought that would be Miserable. Mrs. Monnyhan was still Game. She told him to wait until they were in the Country.
Along about Noon the Train pulled up near a Tree and somebody said they had arrived at the Grove. So they all piled out and stood around in the tall Timothy, waiting for something to happen.
Out in the Country if there is a Piece of Ground that cannot be farmed, they call it a Picnic Park and let the Stock run in it. The Monnyhans found themselves up against one of these bluff Groves. There was not enough Shade to go around. They had to take Turn About standing under the Tree. And if you didn't like the Place, you had to stay just the same, until the Train was ready to pull out.
The only Amusement was doing the Pivot Waltz with the Heads together. That is no Entertainment for any one past twenty-eight, so the Monnyhans cut it out.
It was a long Day with nothing to see except the Track, the Rag-Weeds and a lot of Spoons who held on to one another for fear of losing a Good Thing.
The Train was seven hours in getting back, and by that time the Monnyhans were a Sight. It would not have been a regular Sunday Excursion if some Gentleman had not smashed another Gentleman for insulting his Lady. Mrs. Monnyhan fainted and dropped her Wild Flowers, and by the time she came to they were all over the Shop, knee-deep.
Late at Night the Monnyhans arrived at Kidd Street. To Mrs. Monnyhan those two dusty Trees were a Bower of Eden. She had taken enough Vacation to do her for quite a Spell. She wanted to get into the House and make a few Quick Changes and take a Long Breath.
So when they were back on their own Door-Step where they could shed their Garments and catch the Breeze from the Switch Yards, they realized that Kidd Street was an earthly Paradise.
Now, when Mrs. Monnyhan needs Recreation, she shakes a Nickel out of Willie's Bank and flags a Trolley.
MORAL: Be it ever so humble, there's no Place like Home when it comes to Wearing what you like.
---
Next: The Fable of The All-Night Seance and The Limit That Ceased to Be