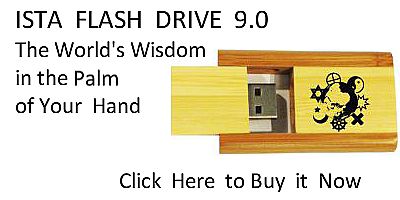 Sacred Texts
Miscellaneous
Index
Previous
Next
---
Forty Modern Fables, by George Ade, [1901], at sacred-texts.com
---
The Fable of The Two Wives Who Talked about Their Husbands
A CERTAIN Mrs. A. had a Way of reading the Riot Act to the Other Half of the Domestic Sketch. She was constantly rebuking him for making Bad Breaks. When he bought Striped Shirts of the Georgia Minstrel Pattern she told him that he had the Sartorial Instincts of a Crap-Shooter. She asked him why he wore his Hat on one side of his Head, just like a Common Rough. She toasted him on both sides.
It seemed to him that he had made more Errors and fewer Hits than any Player in the Matrimonial League. His Percentage was about .023.
But this same Mrs. A., when she talked to her Friends, said that although Will might be Thoughtless now and then, the same as all Men, he had a Heart too Big for his Body and one of the Sweetest Natures that ever came down the Pike. She said that if other Men were as reliable as her Will there would be no demand for Private Detective Agencies. She said that Will had a Disposition that it was a Comfort to tie to, and it was a Great Blessing for any Woman with Nerves to be anchored to a Steady Man who never flew off the Handle. She said that she was glad of the Chance to play Clinging Vine to his Sturdy Oak, and she did n't care who knew it. When Mrs. A. fell to Cracking Up her Husband she talked like a Press Agent.
Mrs. B. was Different. When she and the Wage-Earner were by themselves she would Fondle him and make him Declare that he still Loved her, whether it came Natural or not. She would hold him by the Hand and call him her Handsome Boy.
An Hour later, while talking Confidentially with a roomful of Women, she would say that she had a Secret Sorrow. She said her Husband lacked Soul and Feeling and Imagination, and a few other Items.
Her Wings and His Wings were not Mates. When she wanted to Soar in the Rarefied Realm of Sentiment and cut Didoes among the Clouds, he would haul her back to the Ploughed Ground by some Allusion to Collar Buttons.
Although she had tried to grow Pinions on him and encourage him to do her kind of Swoops, he preferred to be of, the Earth Earthy. Consequently her Life was as Empty as a Bass Drum. In attempting to get an Affinity she had made a Miscue and was up against it.
Under the Circumstances, she would have to make the best of a Bad Bargain and hide her Grief from the World, unless some one should ask her about it.
It came about that one Evening Mr. and Mrs. A. went to call on Mr. and Mrs. B. The two Men were in B.'s Room, silently inspecting some Old Bindings, when Mrs. A. and Mrs. B. came into the Room adjoining and began to compare Husbands, little reeking that the Men could eavesdrop.
When A. heard Mrs. A. catalogue his Virtues and say that he was One in a Thousand, he was surprised but Pleased. When B. heard Mrs. B. say that she was condemned to a mere Existence with a Sordid Money-Grubber, he also was Surprised but not pleased.
The two Men walked softly out of the Room and went for their Hats.
"My Wife is stuck on me after all," said A. "In a Case of this Kind there is only One Thing to be done. Come with me to the Club and I will open a Keg of Nails."
"I am with you," said B., very gloomily. "I must Drown my Sorrow."
So they went on a Toot of the High-Lonesome Variety.
MORAL: Anything for an Excuse.
---
Next: The Fable of The Open Champion, The Veranda Fixture and the Once-a-Weeker from Town