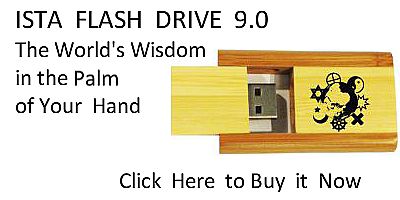 Sacred Texts
Esoteric
Index
Previous
Next
---
Mankind United, by Arthur Bell, [1936], at sacred-texts.com
---
CHAPTER XV.
THE UNIVERSAL SERVICE CORPORATION
EQUALLY OWNED—EQUALLY CONTROLLED
EQUALLY BENEFICIAL
During the 30-day program of revelations and recommendations prepared by The International Institute of Universal Research and Administration, each of the Research Department's discoveries and perfected inventions,—to which we have made reference in this bulletin,—will not only be fully described, but will also be offered without cost to those of the human race who associate with The Universal Service Corporation and who will thereby consent to their "equal use," and to the equal unprejudiced distribution of the products and benefits of these numerous discoveries and inventions. An equality which must be subject only to the length of time it will take to teach backward people how to read and write, and how to appreciate and constructively use the world's modern inventions.
THE INSTITUTE'S DISCOVERIES MUST BE MADE AVAILABLE TO THE PEOPLE OF EVERY LAND, NO MATTER HOW "BACKWARD" CERTAIN OF SUCH PEOPLE MAY SEEM TO BE BEFORE THEY ARE TAUGHT THE TRUE VALUE OF "UNITED EFFORT" AND "BROTHERLY LOVE."
Only upon the unequivocal acceptance of such conditions will the inventions and discoveries through which to provide financial independence to the human race be given to the two hundred million (200,000,000) people who will comprise our international audience. Only upon the signed agreement by each of them, that they will permit the products of their "equally-owned" Universal Service Corporation (which they will at that time be helped to form) to be distributed "equally" to the people of every land, irrespective of race, religion, color, class, education, training or ability—subject only to the consent of each new member owner to the same by-laws of brotherly love which will constitute the eternal and unalterable charter of this great Service Corporation—will our Research Department release its revolutionary discoveries into the hands of the Corporation's internationally elected Board of Directors.
THESE DISCOVERIES WILL NEVER BE ALLOWED TO STAND AS A MONUMENT TO THE ACCOMPLISHMENT OF SOME PERSON, OR GROUP OF PERSONS,—(IN ORDER THAT SAID PERSONS MAY BE GLORIFIED OUT OF ALL PROPORTION TO THEIR REAL IMPORTANCE IN THE UNIVERSAL SCHEME OF THINGS),—NOR AS A MONUMENT TO ANY ONE RELIGION, ANY ONE NATION, ANY ONE CLASS, OR ANY ONE PROFESSION; FOR NEVER WILL THOSE WHO REVEALED THEM—AND WHO CONSTITUTE OUR SPONSORS—BE KNOWN TO THE HUMAN RACE; AND THEREFORE, NEVER WILL RELIGIOUS, RACIAL, CLASS, OR PROFESSIONAL RIVALRY
[paragraph continues] HAVE AN OPPORTUNITY THROUGH THE AVENUES OF "BIGOTRY," "JEALOUSY," "ENVY" OR "PRIDE," TO UNDO AN ACHIEVEMENT WHICH ONLY "UNSELFED LOVE" IN THE HEARTS OF "MANY MILLIONS" OF PEOPLE CAN POSSIBLY BRING TO ULTIMATE FULFILLMENT.
Not only will the immediate abundance of the necessities and luxuries of life, to which we have herein referred, start flowing to the human race within a period of months but, with the aid of the world's numerous mechanical inventions and of our Research Department's revolutionary discoveries, they will be produced without the necessity of any of The Corporation's employees ever being obliged—after the first 12 months of its program—to work more than 4 hours per day, 4 days each week, or over 8 months in any one year. This ruling will apply both to "skilled" and "unskilled" labor, as well as to office workers and officials. All employees of said corporation will also receive three (3) days each week and four (4) entire months each year of vacation periods with pay.
BEFORE THE END OF THE FIRST YEAR OF ITS EXISTENCE, THE UNIVERSAL SERVICE CORPORATION WILL BE ABLE TO PAY EACH AND EVERY ONE OF ITS EMPLOYEES,—FROM THE ONES OCCUPYING THE MOST LOWLY POSITIONS, TO THOSE WHO WILL CONSTITUTE ITS EXECUTIVE BOARD OF DIRECTORS,—A MINIMUM SALARY OF THREE THOUSAND ($3,000.00) DOLLARS PER YEAR. WITHIN LESS THAN TEN YEARS FROM THE DATE OF ITS FORMATION
[paragraph continues] EACH EMPLOYEE, FROM THE LOWEST TO THE HIGHEST, WILL BE RECEIVING NOT LESS THAN THIRTY THOUSAND ($30,000.00) DOLLARS PER YEAR, AND EVERY MAN AND WOMAN ON OUR EARTH—IRRESPECTIVE OF RACE, RELIGION CLASS OR COLOR—WILL BE INVITED TO BECOME AN EMPLOYEE AND EQUAL CO-OWNER THEREOF.
To those who will get out their pencil and paper and, within a few minutes of figuring, calculate that there isn't that much money in the entire world,—(nor in fact enough at thirty thousand ($30,000.00) dollars per year—for each one of the earth's hundreds of millions of adult inhabitants—with which to pay them that salary for even the period of one month),—we beg to remind them that people do not eat either gold or silver. DOLLARS ARE ONLY "SYMBOLS" OF VALUE.
If one had a loaf of bread worth ten cents and, after eating it, was still hungry—and decided he could eat ten more loaves—he wouldn't reach into his pocket and expect to satisfy his hunger by chewing up a dollar's worth of ten-cent pieces. Dollars, when converted into that of which they are only the "symbols of value," represent bread and butter, shoes, dresses, suits, hats, automobiles, airplanes, homes, beautiful parks, education, amusements, and all things desired by man.
IT IS NOT DIFFICULT FOR ANY WELL-INFORMED MAN OR WOMAN TO PROVE THAT THE EARTH'S RESOURCES ARE AMPLY ABUNDANT, AND THAT THE WORLD'S HIGHLY EXPERIENCED
[paragraph continues] EXECUTIVES, EXPERTS,. SPECIALISTS, SKILLED AND UNSKILLED LABOR, FACTORIES, MACHINERY AND MARVELOUS MECHANICAL INVENTIONS, COULD PRODUCE NECESSITIES AND LUXURIES OF LIFE FOR THE MEMBERS OF THE HUMAN RACE TO AN EXTENT EXCEEDING "HUNDREDS OF TIMES" THEIR CAPACITY TO USE OR TO CONSUME.
If the world's present number of factories produce—let us say—an average of three hundred ($300.00) dollars worth of necessities and luxuries of life for each of the worlds inhabitants, and such production having proven to be inadequate, mankind votes a salary check of three thousand ($3,000.00) dollars per year for food, clothes, homes, etc., to each man and woman employee and equal co-owner of The Universal Service Corporation,—all that it will be necessary for them to do then, is not to produce more gold or silver—or to print more money—but merely to build more "factories" and "machinery" and produce more food, clothes, homes, etc.