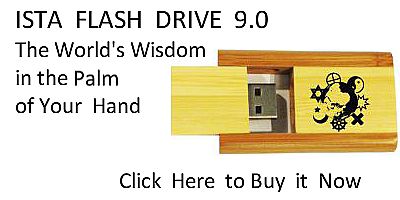 Sacred Texts
Christianity
Calvin
Index
Previous
Next
---
Calvin's Commentaries, Vol. 9: Psalms, Part II, tr. by John King, [1847-50], at sacred-texts.com
---
In this psalm there is celebrated some notable deliverance of the city of Jerusalem at a time when many kings had conspired to destroy it. The prophet, (whoever was the author of the psalm,) after having given thanks to God for this deliverance, takes occasion from thence to extol in magnificent terms the happy state of that city, seeing it had God for its continual guardian and protector. It would not have been enough for the people of God to have felt and acknowledged that they were once preserved and defended by the power of God, had they not at the same time been assured of being also preserved and protected by the same God in the time to come, because he had adopted them for his peculiar people. The prophet, therefore, chiefly insists upon this point, that it was not in vain that the sanctuary of God was erected upon mount Zion, but that his name was there called upon in order that his power might be conspicuously manifested for the salvation of his people. It is easy to gather from the subject-matter of the psalm that it was composed after the death of David. I indeed admit that among David's enemies there were some foreign kings, and that it was not for want of will on their part that the city of Jerusalem was not utterly destroyed; but we do not read that they ever proceeded the length of besieging it, and reducing it to such extremity as to render it necessary that their efforts should be repressed by a wonderful manifestation of the power of God. It is more probable that the psalm is to be referred to the time of king Ahaz, when the city was besieged and the inhabitants brought to the point of utter despair, and when, nevertheless, the siege was suddenly raised, (2Ki 16:5;) or else to the time of Jehoshaphat and Asa, (2 Chr. 14:9, 2 Chr. 20:2) for we know that under their reigns Jerusalem was preserved from utter destruction only by miraculous aid from heaven. This we are to regard as certain, that the Psalmist here exhibited to true believers an example of the favor of God towards them, from which they had reason to acknowledge that their condition was happy, seeing God had chosen for himself a dwelling-place upon mount Zion, that from thence he might preside over them for their good and safety.
A song of praise of the sons of Korah.
1. Great is Jehovah, and greatly to be praised in the city of our God, in the mountain of his holiness. 2. Beautiful for situation, the joy of the whole earth, is mount Zion, on the sides of the north, the city of the great King. 3. God in her palaces is known for a defence, [or fortress.]
1. Great is Jehovah, and greatly to be praised. The prophet, before proceeding to make mention of that special example of the favor of God towards them, to which I have adverted, teaches in general that the city of Jerusalem was happy and prosperous, because God had been graciously pleased to take upon him the charge of defending and preserving it. In this way he separates and distinguishes the Church of God from all the rest of the world; and when God selects from amongst the whole human race a small number whom he embraces with his fatherly love, this is an invaluable blessing which he bestows upon them. His wonderful goodness and righteousness shine forth in the government of the whole world, so that there is no part of it void of his praise, but we are everywhere furnished with abundant matter for praising him. Here, however, the inspired poet celebrates the glory of God which is manifested in the protection of the Church. He states, that Jehovah is great, and greatly to be praised in the holy city. But is he not so also in the whole world? Undoubtedly he is. As I have said, there is not a corner so hidden, into which his wisdom, righteousness, and goodness, do not penetrate; but it being his will that they should be manifested chiefly and in a particular manner in his Church, the prophet very properly sets before our eyes this mirror, in which God gives a more clear and vivid representation of his character. By calling Jerusalem the holy mountain, he teaches us in one word, by what right and means it came to be in a peculiar manner the city of God. It was so because the ark of the covenant had been placed there by divine appointment. The import of the expression is this: If Jerusalem is, as it were, a beautiful and magnificent theater on which God would have the greatness of his majesty to be beheld, it is not owing to any merits of its own, but because the ark of the covenant was established there by the commandment of God as a token or symbol of his peculiar favor.
2. Beautiful for situation, the joy of the whole earth, is mount Zion For the confirmation of the statement made in the preceding sentence, the prophet celebrates the excellencies for which mount Zion was at that time renowned; and in them was to be seen the glory of God, of which I have just now spoken. The beauty of its situation, which he mentions in the first place, was indeed natural; but by it he gives us to understand, that from the very commencement the agreeable appearance of the city had engraven upon it marks of the favor of God, so that the sight of it alone showed that God had in a special manner adorned and enriched that place, with the view of its being, at some future period, consecrated to sacred purposes. I do not, however, think that the situation is called beautiful and pleasant, merely because it was unequalled in the country of Judea; for there were other cities, as is well known, which were in no respect inferior to Jerusalem, either as to fertility or pleasantness of situation, and other advantages. In my opinion, along with the situation of the city, the Psalmist comprehends the glory which it derived from another source — from the circumstance that the temple of God was built there. When, therefore, we hear the beauty of the city here celebrated, let us call to our remembrance that spiritual beauty which was added to the natural beauty of the place, after the prophecy was given forth that the ark would there abide for ever. With respect to the word נופ, noph, which I have translated situation, commentators are not agreed. Some understand it as meaning height or elevation, as if it had been said that Jerusalem was situated on high and elevated ground. Others render it climate 190 because the Jews metaphorically call climates branches, 191 on account of the extent to which they are spread out. In a matter like this, which is of no great consequence, I am not disposed to be so very critical. Only I have selected that translation which seemed to me the most probable, namely, that the country in its appearance was pre-eminently pleasant and delightful. When the Psalmist speaks of mount Zion being on the sides of the north, it is doubtful whether he lays it down as a commendation of mount Zion, that it lay or looked towards the north; or whether we should explain the sentence thus: Although mount Zion looks towards the north, that does not in any degree diminish its beauty. The former interpretation, however, seems to me to give the more natural meaning. We find the prophet Isaiah, with the view also of touching upon the excellence of this mountain, applying to it the very expression which is here employed. In the 14th chapter of his Prophecies, at the 13th verse, he represents Sennacherib as speaking thus: "I will ascend into heaven, I will exalt my throne above the stars of God: I will sit also upon the mount of the congregation, in the sides of the north."
The Psalmist, in the next place, calls mount Zion the joy of the whole earth And he thus describes it, not only because, as the Jews foolishly talk, that country was healthy on account of the mildness of the climate; or because it produced sweet and excellent fruits, which might gratify ard yield delight to foreign nations — for this also is a cold and unsatisfactory speculation; — but because from thence salvation was to issue forth to the whole world, even as all nations have borrowed from thence the light of life, and the testimony of heavenly grace. If the joy which men experience and cherish is without God, the issue of their joy at length will be destruction, and their laughter will be turned into gnashing of teeth. But Christ appeared with his Gospel out of Zion, to fill the world with true joy and everlasting felicity. In the time of the prophet, the knowledge of the Gospel, it is true, had not yet reached foreign nations; but he makes use of this manner of expression with the highest propriety, to teach the Jews that true blessedness was to be sought for only from the gracious covenant of God, which was deposited in that holy place. At the same time also, he has foretold that which was at length fulfilled in the last time by the coming of Christ. From this we may learn, that to cause the hearts of the godly to rejoice, the favor of God alone abundantly suffices; as, on the contrary, when it is withdrawn, all men must inevitably be thrown into a state of wretchedness and sorrow. What is added immediately after, concerning the city of the great King, is intended to show, that mount Zion was not only holy itself, but that this high prerogative had been conferred upon it to render sacred the whole city, where God had chosen his seat, that he might rule over all people.
3. God in her palaces is known for a defense Here the sacred poet again brings forward, for the purpose of setting forth the dignity of the city of Jerusalem, the protection which God afforded it; as we have seen in Ps 46:5,
"God is in the midst of her: she shall not be moved:
God shall help her, and that right early."
He expressly makes mention of palaces for the sake of contrast — to teach the Jews, that although the holy city was fortified by strong towers, and had within it magnificent houses, and such as resembled fortresses, yet its continued safety was owing to the power and aid of God alone. By these words, the people of God are taught, that although they dwell in strongholds and palaces, they must, nevertheless, be carefully on their guard, that this magnificence or loftiness may not shroud or conceal from their view the power of God; and that they be not like worldly men, who, resting satisfied with riches and earthly means of help, set no value whatever upon having God for their guardian and protector. Worldly wealth, from our natural perverseness, tends to dazzle our eyes, and to make us forget God, and, therefore, we ought to meditate with special attention upon this doctrine, That whatever we possess, which seems worthy of being prized, must not be permitted to obscure the knowledge of the power and grace of God; but that, on the contrary, the glory of God ought always clearly to shine forth in all the gifts with which he may be pleased to bless and adorn us; so that we may account ourselves rich and happy in him, and no where else.
4. For, behold! the kings assembled, they passed away together. 5. They saw, so they marvelled; they were frightened, they fled precipitately. 6. Fear 192 seized upon them there, and pain as of a woman in travail. 7. By the east wind thou breakest in pieces the ships of Tarshish.
4 For, behold! the kings assembled Here that special deliverance of which I have spoken is touched upon. The prophet relates how, when the kings were assembled together to destroy Jerusalem, their efforts passed away without producing any effect, even as clouds in the atmosphere vanish away; yea, he tells us, that by a simple look at the city, they were defeated and undone, and that not after an ordinary manner, but like a woman who, when the hour of child-birth has come upon her, finds herself suddenly afflicted with pain and sorrow. We cannot affirm with certainty what particular part of Jewish history the prophet here speaks of; but the statements made suit very well both the time of Ahaz, and that of Hezekiah or Asa. It was indeed a wonderful work of God, when two very powerful kings — the king of Syria and the king of Israel, accompanied with an immense army — had smitten the city with such terror, that the king and his people were brought to the brink of despair, to see this formidable host suddenly routed and disappointed of the certain expectation which they entertained of making themselves masters of the city. Hence the prophet Isa 7:4 ironically calls them "smoking firebrands," because they were, so to speak, burning torches to kindle and consume by fire the whole country of Judea. Nor was the destruction of the countless host of Sennacherib in one night by an angel, without the intervention of man's agency, a less stupendous miracle, (2Ki 19:35; Isa 37:36.) In like manner, when the king of Ethiopia gathered together an army of ten hundred thousand men, and came to besiege Jerusalem, the overthrow of so great a host was a memorable instance of the power of God, (2Ch 14:9.) But whatever was the occasion on which this psalm was composed, the sacred writer informs us that the Jews found from manifest experience that God was the guardian and protector of the holy city, when he opposed himself to the invincible power of their enemies. He first declares that the kings assembled By these words he intimates that they had confederated and conspired together to destroy the Church. The expression, passed away together, may be explained in two ways; either as meaning that the armies when they had gathered themselves together were reduced to nothing, or that they undertook together, and with one consent, the expedition, as it were marshalled in battle array.
This second sense seems to me the most suitable to the scope of the passage; for it follows immediately after in the fifth verse, that they stood stricken with astonishment whenever they saw the city; and yet there will be no impropriety in understanding this verse as added by way of amplification. But as it affects very little the substance of the passage which of these two interpretations is adopted, I leave the reader to choose that which he considers the most appropriate. When the Psalmist says that upon beholding the city they marvelled — were frightened — fled precipitately — and were seized with sorrow, like the pangs of a woman in travail — he heaps together as many and varied expressions as possible, in order to set forth the greatness of the miracle which God had wrought in the overthrow of such a vast and formidable host. The language should be resolved thus: As soon as they saw the city they marvelled. It is related of Caesar in ancient times, that when speaking of the ease with which he subdued Egypt, he made use of the laconic saying, "I came, I saw, I conquered;" but the prophet here states, on the contrary, that the ungodly were struck with amazement at the mere sight of the city, as if God had dazzled their eyes with the splendor of his glory. The particle כן, ken, so, is put as it were to show the thing by pointing to it with the finger. In the verse which immediately follows, the adverb שם, sham, there, is used in the same sense. The comparison of a woman in travail is intended to express the sudden change which came upon the enemies of Israel. It afforded a more bright and illustrious manifestation of the grace of God, that they were seized with a fear which they had not anticipated, lost their courage all at once, and from the height of secure and presumptuous pride, instantly fell into such a state of terror, and were so confounded, that they precipitately betook themselves to flight. 193 From this passage we are taught that it is no uncommon thing, if in our day the Church is assailed by powerful adversaries, and has to sustain dreadful assaults; for it has been God's usual way from the beginning thus to humble his own people, in order to give more irrefragable and striking proofs of his wonderful power. At the same time, let us remember that a nod alone on the part of God is sufficient to deliver us; and that, although our enemies may be ready to fall upon us on every side to overwhelm us, it is in his power, whenever he pleases, to strike them with amazement of spirit, and thus to make their hearts fail in a moment in the very midst of their efforts against us. Let this reflection serve as a bridle to keep our minds from being drawn away, to look in all directions for human aid.
7. By the east wind 194 thou breakest in pieces the ships of Tarshish Commentators are divided in their view of this passage. 195 But let us rest contented with the natural sense, which is simply this, that the enemies of the Church were overthrown and plunged into destruction, just as God by suddenly raising storms sinks the ships of Cilicia to the bottom of the sea. The Psalmist celebrates the power which God is accustomed to display in great and violent storms; and his language implies that it is not to be wondered at if God, who breaks by the violence of the winds the strongest ships, had also overthrown his enemies, who were inflated with the presumptuous confidence which they reposed in their own strength. By the sea of Tarshish the Hebrews mean the Mediterranean Sea, because of the country of Cilicia, which in ancient times was called Tarshish, as Josephus informs us, although in process of time this name came to be restricted to one city of the country. But as the chief part of the naval traffic of the Jews was with Cilicia, there is here attributed to that country by synecdoche what was common to other countries which were at a greater distance and less known.
8. As we have heard, so have we seen in the city of Jehovah of hosts, [or armies,] in the city of our God: God will establish it for ever. Selah. 9. O God! we have waited for thy mercy in the midst of thy temple. 10. As is thy name, O God! so is thy praise unto the ends of the earth: thy right hand is full of righteousness.
8. As we have heard, so have we seen. There are two senses in which this passage may be understood, either of which is suitable. The first is, that the sacred writer, speaking in the name of true believers, declares that the same power which God in the days of old had displayed in delivering their fathers, he now exercised towards their posterity. They had heard from the mouth of their fathers, and had learned from sacred history, how God in his great mercy and fatherly goodness had succoured his Church; but now they affirm that they can bear testimony to this not only from their having heard it spoken about, but also from having seen it, 196 inasmuch as they had actually experienced the same mercy exercised by God towards themselves. The amount of what is stated then is, that the faithful not only had a record of the goodness and power of God in histories, but that they also felt by actual experience, yea, even saw with their eyes, what they knew before by hearsay, and the report of their fathers; and that therefore God continues unchangeably the same, confirming as he does, age after age, the examples of his grace exhibited in ancient times, by renewed and ever-recurring experiences. The other sense is somewhat more refined; and yet it is very suitable, namely, That God actually performed what he had promised to his people; as if the faithful had said, that what they had before only heard of was now exhibited before their eyes. As long as we have only the bare promises of God, his grace and salvation are as yet hidden in hope; but when these promises are actually performed, his grace and salvation are clearly manifested. If this interpretation is admitted, it contains the rich doctrine, that God does not disappoint the hope which he produces in our minds by means of his word, and that it is not His way to be more liberal in promising than faithful in performing what he has promised. When it is said, in the city, the letter ב, beth, is taken for מ, mem, or ל, lamed; that is to say, for of, or as to, or with respect to the city. The prophet does not mean to say that in Jerusalem the faithful were informed that God would succor his servants, although this was no doubt true, but that God from the beginning had been the gracious and faithful guardian of his own city, and would continue always to be so. Mention is expressly made of the city of God, because he has not promised to extend the same protecting care to all indiscriminately, but only to his chosen and peculiar people. The name Jehovah of armies is employed to express the power of God; but immediately after the faithful add, that he is their God, for the purpose of pointing to their adoption, that thus they may be emboldened to trust in him, and thus to betake themselves freely and familiarly to him. In the second Council of Nice, the good fathers who sat there wrested this passage to prove that it is not enough to teach divine truth in churches, unless there are at the same time pictures and images for confirming it. This was a piece of silliness very shameful, and unworthy of being mentioned, were it not that it is profitable for us to understand that those who purposed to infect the Church of God with such a corruption, were horribly stricken with a spirit of giddiness and stupidity.
The concluding clause of the verse distinguishes Jerusalem from all the other cities of the world, which are subject to vicissitudes, and flourish only for a time. As Jerusalem was founded by God, it continued steadfast and unmoved amidst the varied commotions and revolutions which took place in the world; and it is not to be wondered at, if he continued through successive ages to maintain the city of which he made choice, and in which it was his will that his name should be called upon for ever. It may, however, be objected, that this city was once destroyed, and the people carried into captivity. But this does not militate against the statement here made; for, before that event happened, the restoration of the city was foretold by Jer 27:22; and, therefore, when it took place, God truly, and in a special manner, showed how steadfast his work was. And now, since Christ by his coming has renewed the world, whatever was spoken of that city in old time belongs to the spiritual Jerusalem, which is dispersed through all the countries of the world. Whenever, therefore, our minds are agitated and perplexed, we should call to remembrance the truth, that, whatever dangers and apprehensions may threaten us, the safety of the Church which God has established, although it may be sorely shaken, can never, however powerfully assaulted, be so weakened as to fall and be involved in ruin. The verb, which is in the future tense, will establish, may be resolved into the past tense, has established; but this will make no difference as to the sense.
9 O God! we have waited for thy mercy This verse teaches us that the faithful were preserved by the power of God; for, when all things were in a state of the greatest confusion, they continued tranquil and patient until God at length, having pity upon them, brought them help. The Hebrew word, דמם, damam, which we have rendered to wait, properly signifies to be silent, and is here used to denote tranquillity of mind. From this we conclude, that the people of God were so harassed with dangers, that, had they listened to the judgment of carnal sense and reason, they would have been overwhelmed with terror; even as we know that men are in a state of continual uneasiness, and are driven hither and thither by contrary waves, until faith tranquillise their minds, and settle them in true patience. The amount of what the Psalmist says is, that the faithful, although severely afflicted, were not driven from their purpose, and prevented from relying upon the aid of God; but that, on the contrary, by their patience and hope, they opened the gate of his grace. It served to magnify and illustrate the greatness of the grace of God, that their expectations of assistance from him were not disappointed. From this we may also deduce the profitable warning, that if the aid of God is withdrawn from us, it is because we distrust his promises, and, by our impatience, prevent his grace, which is laid up for those who wait in patience, from flowing upon us. But what is meant by the expression, In the midst of the temple? Is it that the people of God maintained their faith only in that place, and that each of them ceased to hope as soon as he returned to his own dwelling? No; on the contrary, it is certain that they carried home with them the hope which they had entertained in the temple, that they might continue steadfastly to abide by it. But God having promised that this place, in which he would be called upon, would be the seat and dwelling-place of his power and grace, his people here affirm, that, relying upon this heavenly promise, they were persuaded beyond all doubt that God would show himself merciful and gracious towards them, since they had a real and sure pledge of his presence. We must not conceive, merely because our own fancy suggests it, that God will be our deliverer. We are to believe that he will be so only in so far as he freely and willingly offers himself to us in this character. Now, if this symbol or pledge of the presence of God, which was only a shadow, ought to have had such influence upon the minds of true believers under the former dispensation, as to make them hope for life in the midst of death, surely when Christ has now descended amongst us, to unite us much more closely to his Father, we have sufficient ground for continuing in a state of undisturbed tranquillity, although the world should be embroiled in confusion and turned upside down. Only it must be our endeavor that the service of God may flourish pure and entire amongst us, and that thus the glory of his temple may shine forth in the midst of us.
10. As is thy name, O God! so is thy praise Some connect this verse with the preceding sentence, as if it had been said, Lord, it is not in vain that thou hast enjoined upon us the duty of celebrating thy name; for thou furnishest at the same time matter of praise. Thus the sense will be, that the name of God is magnified and extolled with effect, or that along with his promises his power is at the same time manifested. Others give this exposition, which is somewhat more refined, That the works of God correspond with his name; for in Hebrew he is called, אל, El, 197 from his power, and he shows in very deed that this name is not applied to him in vain, but that the praise which is ascribed to him by it is right and what is due to him. The former exposition, as it is less forced, so it comes nearer to the words and mind of the sacred writer, namely, that God bore testimony by his works that it was not in vain that he was acknowledged and worshipped by the Jews as the true and only God. Yet when I come to consider the words which follow immediately after, Unto the ends of the earth, I think that the prophet meant something else, — that he intended to show, that wherever the fame of the name of God may be spread, men will know that he is worthy of the highest praise. The words contain a tacit contrast. At that time, the names of idols, it is well known, were very common, and had sway through the whole world; and yet, whatever fame these counterfeit gods had acquired, we know that praise in no respect belonged to them, since no sign of divinity whatever could be discovered about them. But here the prophet, on the contrary, declares, Lord, in whatever part of the world thy name is heard, it will always be accompanied with solid and rightful praise, or it will ever carry along with it matter of praise, since the whole world will understand how thou hast dealt with thy chosen people. What is added immediately after is to the same purpose, Thy right hand is full of righteousness, teaching us, that God, in succouring his own people, clearly manifests his righteousness, as if he stretched forth his arm to us that we might touch his righteousness with the finger; and that he shows not only one specimen or two of his righteousness, but in every thing and every where exhibits to us a complete proof of it. We ought to bear in mind what we have stated elsewhere, that the righteousness of God is to be understood of his faithfulness which he observes in maintaining and defending his own people. From this there accrues to us the inestimable comfort, that the work in which God especially desires to be acknowledged as righteous consists in providing what belongs to our welfare and to our maintenance in safety. 198 We now see that the meaning of the inspired poet is, That the names of false gods prevailed, and were renowned among men, although they had done nothing to furnish matter of true praise; but that it was altogether different with respect to the God of Israel: for wherever the report of him was carried, all would understand that he was the deliverer of his people, and that he did not disappoint their hope and desires, nor forsake them in danger.
11. Mount Zion shall rejoice, the daughters 199 of Judah shall be glad, because of thy judgments. 12. Encompass Zion, and go round about her, number her towers. 13. Set your hearts 200 to her walls, exalt her towers, 201 that ye may make report to the generation to come. 14. For this God is our God for ever and ever: he will be our guide even unto death.
11 Mount Zion shall rejoice The Psalmist now concludes his exhortation to rejoicing, telling us that Jerusalem and the other cities of Judea shall have cause to commend the righteousness of God, 202 because they had found from undoubted experience that he was the protector of their welfare. He here makes use of the word judgment, because God, who undertook the cause of his Church, openly showed that he was the enemy of her oppressors, and that he would repress their presumption and audacity.
12 and 13 Encompass Zion, etc. Here the prophet again commends the situation and beauty of Jerusalem, intimating that the city was strongly fortified and impregnable; and he does this, because in these external things the blessing of God in some respect shone forth. We must always bear in mind what he stated in a preceding verse, that "God in her palaces is known for a fortress." In making mention here of her towers and walls, we are not to suppose that he would have the minds of the faithful to rest in these things. He rather sets them before us as a mirror in which the character of God may be seen. He therefore says, Encompass Zion that is, look upon it carefully and attentively on every side; — number her towers, and apply your mind to consider her walls; that is, estimate her palaces as they deserve, and thus it will be manifest beyond all doubt that this is a city chosen of God, seeing it far surpasses all other cities. In insisting upon these points, his whole drift is to make manifest the character with which the Lord had invested Jerusalem in making it a sacred place, in which he himself might take up his abode, and in erecting it as a dwelling-place for his people. It seems, moreover, that the prophet, in stating that the object of his exhortation was, that the beauty and magnificence of the holy city might be reported to the succeeding generation, tacitly gives us to understand, that the time would at length come when that city would be no longer seen. What need would there be for making this report if it could be seen and were always before the eyes of the world? Although, then, he has said a little before that Jerusalem is established for ever, yet he now teaches us, by way of correction, what kind of perpetuity it will be — that it will endure only till the time of the renovation of the Church. We belong to that generation to come, to whom it is said these things will be reported; for we are sharers in all the benefits which God, in the days of old, bestowed upon his ancient people. The outward splendor for which Jerusalem was admired does not, indeed, stand forth conspicuous amongst us at the present day; but since the coming of Christ into our world, the Church has been no less richly and magnificently adorned with spiritual gifts than Jerusalem, under the shadows of the Law, was in old time surrounded and fortified with strong walls and towers. I have translated the word פסגו, pasgu, exalt, referring it to the value which ought to be put upon the towers of the city because of their excellence. To explain it, as is done by some, fortify or strengthen, seems to be less suitable. If any are inclined rather to follow the interpretation of those who render it look upon or behold, I have no great objection to it.
14. For this God is our God for ever and ever From these words it appears still more clearly, that when the prophet spake of the palaces of Jerusalem, it was not that the godly should keep their eyes fixed upon them, but that by the aid of these outward things they should elevate their minds to the contemplation of the glory of God. God would have them to behold, as it were, the marks of his grace engraven wherever they turned themselves, or rather, to recognize him as present in these marks. From this we conclude, that whatever dignity or excellence shines forth in the Church, we are not to consider it otherwise than as the means of presenting God to our view, that we may magnify and praise him in his gifts. The demonstrative pronoun זה, zeh, this, is not superfluous; it is put to distinguish the only true God, of whose existence and character the faithful were fully persuaded, from all the false gods which men have set themselves to invent. The unbelieving may boldly speak of the name of God, and prate about religion; but however much they may do this, when they are more closely questioned, it will be found that they have nothing certain or settled on the subject. Yea, the vain imaginations and inventions of those who are not grounded in the true faith must necessarily come to nothing. It is, then, the property of faith to set before us not a confused but a distinct knowledge of God, and such as may not leave us wavering, as superstition leaves its votaries, which, we know, is always introducing some new counterfeit deities and in countless numbers. We ought, therefore, so much the more to mark the emphatic demonstrative pronoun this, which is here used. We meet with an almost similar passage in the prophecies of Isaiah,
"Lo, this is our God; we have waited for him, and he will save us: this is the Lord; we have waited for him, we will be glad and rejoice in his salvation:"— Isa 25:9
as if the faithful had protested and declared, We have not an uncertain God, or a God of whom we have only a confused and an indistinct apprehension, but one of whom we have a true and solid knowledge. When the faithful here declare that God will continue unchangeably steadfast to his purpose in maintaining his Church, their object is to encourage and strengthen themselves to persevere in a continued course of faith. What follows immediately after, He will be our guide even unto death, seems to be added by way of exposition. In making this statement, the people of God assure themselves that he will be their guide and keeper for ever. They are not to be understood as meaning that they will be safe under the government and conduct of God in this life only, and that he will abandon them in the midst of death; but they express generally, and according to the common people's way of speaking, 203 what I have stated, that God will take care of all who rely upon him even to the end. What we translate, Even unto death, consists of two words in the Hebrew text, אל מות, al muth; but some read in one word, אלמות, almuth, and take it for age or eternity 204 The sense, however, will be the same whether we read the one way or the other. Others translate it childhood, 205 in this sense, As God has from the beginning carefully preserved and maintained his Church, even as a father brings up his children from their infancy, so he will continue to act in the same manner. The first sense, however, in my opinion, is the more appropriate. Others translate it in secret or hidden, 206 which seems equally remote from the meaning of the prophet; unless, perhaps, we should understand him as intending expressly to say, that God's way of exercising his government is hidden, that we may not measure or judge of it by carnal reason, but by faith.
---
Footnotes
---
Next: Psalm 49