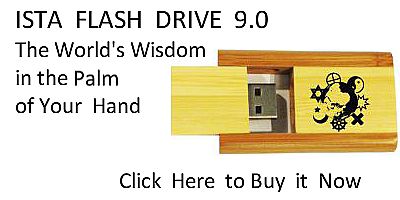 Sacred Texts
Christianity
Calvin
Index
Previous
Next
---
Calvin's Commentaries, Vol. 9: Psalms, Part II, tr. by John King, [1847-50], at sacred-texts.com
---
David, suffering under some severe and dangerous malady, as may be conjectured, acknowledges that he is chastened by the Lord, and entreats him to turn away his anger from him. In order the more effectually to induce God to have mercy upon him, he bewails before him the severity of his afflictions in a variety of particulars. These we shall consider separately, and in order.
A Psalm of David to bring to remembrance. 48
The title of this psalm refers to its subject. Some suppose that it is the beginning of a common song, because in other psalms the beginning of the song, to the tune of which they were set, is commonly prefixed: but such an interpretation is unnatural, and without foundation. Instead of this, I rather think that the title indicates that David composed this psalm as a memorial for himself, as well as others, lest he should too soon forget the chastisement by which God had afflicted him. He knew how easily and speedily the chastisements with which God visits us, and which ought to serve as a means of instruction to us all our life, pass away from the mind. He was also mindful of his own high calling; for, as he was appointed master and teacher over the whole Church, it was necessary that whatever he had himself learned in particular by divine teaching should be made known, and appropriated to the use of all, that all might profit thereby. Thus we are admonished that it is a very profitable exercise often to recall to remembrance the chastisements with which God has afflicted us for our sins.
1. O Jehovah! rebuke me not in thy wrath, and chasten me not in thy anger. 2. For thy arrows go down in me 49 and thy hand has come down upon me. 3. There is no soundness in my flesh because of thy anger; nor any peace in my bones because of my sin. 4. For my iniquities have passed over my head, and as a weighty burden they have become too heavy for me. 5. My wounds have become putrid, they are corrupt, because of my foolishness.
1 O Jehovah! rebuke me not in thy wrath As I have already expounded this verse in the beginning of the sixth psalm, where it occurs, and that I may not prove tedious to the reader, I shall notice it more briefly here. David does not expressly ask that his afflictions should be removed, but only that God would moderate the severity of his chastisements. Hence we may infer, that David did not give loose reins to the desires of the flesh, but offered up his earnest prayer in a duly chastened spirit of devotion. All men would naturally desire that permission should be granted them to sin with impunity. But David lays a restraint upon his desires, and does not wish the favor and indulgence of God to be extended beyond measure, but is content with a mitigation of his affliction; as if he had said, Lord, I am not unwilling to be chastised by thee, but I entreat thee, meanwhile, not to afflict me beyond what I am able to bear, but to temper the fierceness of thy indignation according to the measure of my infirmity, lest the severity of the affliction should entirely overwhelm me. This prayer, as I have said, was framed according to the rule of godliness; for it contains nothing but what God promises to all his children. It should also be noticed, that David does not secretly indulge a fretful and repining spirit, but spreads his complaint before God; and this he does, not in the way of sinful complaining, but of humble prayer and unfeigned confession, accompanied with the hope of obtaining forgiveness. He has used anger and wrath as denoting extreme rigour, and has contrasted them with fatherly chastisement.
2. For thy arrows go down in me. He shows that he was constrained by dire necessity to ask an alleviation of his misery; for he was crushed under the weight of the burden which he sustained. This rule is always to be observed in our prayers — to keep God's promises present to our view. But God has promised that he will chastise his servants, not according to their deserts, but as they are able to bear. This is the reason why the saints so often speak of their own weakness, when they are severely oppressed with affliction. David very properly describes the malady under which he labored, by the terms, the arrows and the hand, or the chastisement of God. Had he not been persuaded that it was God who thus afflicted him, he could never have been brought to seek from him deliverance from his affliction. We know that the great majority of men are blinded under the judgments of God, and imagine that they are entirely the events of chance; and scarcely one in a hundred discerns in them the hand of God. But, in his sickness, as in all his other adversities, David views the hand of God lifted up to punish him for his sins. And certainly, the man who estimates his affliction only by the feeling of pain which it produces, and views it in no other light, differs nothing from the beasts of the field. As every chastisement of God should remind us of his judgment, the true wisdom of the saints, as the prophet declares,
"to look to the hand of him who smiteth."— (Isa 9:13)
The pronoun thy is therefore emphatic. David's words are, as if he had said, I have not to do with a mortal man, who can shoot his arrows with a force only in proportion to his own strength, but I have to do with God, who can discharge the arrows that come from his hand with a force altogether overwhelming.
3. There is no soundness in my flesh because of thy anger Others translate, There is no beauty; but this does not seem to be so suitable. In the clause which follows, David ascribes to God the praise of righteousness, without which, the acknowledgement which he formerly made would be of little avail; nay, instead of this, such an acknowledgement sometimes rather exasperates the minds of men, so that they provoke the wrath of God still more, by charging him with cruelty, and pouring forth horrible blasphemies against him. Nothing, therefore, can be more preposterous, than to imagine that there is in God a power so supreme and absolute, (as it is termed,) as to deprive him of his righteousness. David, as soon as he recognised his affliction as coming from God, turns to his own sin as the cause of the Divine displeasure; for he had already been fully satisfied in his own mind, that he is not like a tyrant who exercises cruelty needlessly and at random, but a righteous judge, who never manifests his displeasure by inflicting judgments but when he is grievously offended. If, then, we would render to God the praise which is due to him, let us learn by the example of David to connect our sins with his wrath.
4. For my iniquities have passed over my head. Here he complains that he is overwhelmed by his sins as by a heavy burden, so that he utterly faints under their weight; and yet he again confirms the doctrine which we have already stated, that he deservedly suffered the wrath of God, which had been inflicted on him in a manner so severe and dreadful. The word עון, avon, which we have translated iniquities, no doubt often signifies punishment, but this is only in a secondary and metaphorical sense. I am also willing to admit, that David assigns to the effect what is proper to the cause, when he describes by the appellation iniquities, the punishment which he had procured by his own sin; and yet his object at the same time is plainly and distinctly to confess, that all the afflictions which he suffered were to be imputed to his sins. He quarrels not with God for the extreme severity of his punishment, as Cain did, who said,
"My punishment is greater than I can bear," (Ge 4:13.)
It is true, indeed, that Moses uses the same word עון, avon, in that passage, so that there is some similarity between the language of David and Cain. But David's meaning is very different. When such temptations as these were insinuating themselves into his mind, Could God afflict thee more severely than he does? certainly, since he is doing nothing to relieve thee, it is a sure sign that he wishes thee destroyed and brought to nought; he not only despises thy sighs and groanings, but the more he seeth thee cast down and forsaken, he pursueth thee the more fiercely and with the greater rigour; — to preclude the entrance of such evil thoughts and surmisings, he defended himself as with a shield by this consideration, that he was afflicted by the just judgment of God. He has here attributed to his own sins as the cause the weight of the wrath of God which he felt; and, as we shall find in the following verse, he again acknowledges, that what he is now suffering was procured by his own foolishness. Although, then, in bewailing his own miseries, he may seem in some measure to quarrel with God, yet he still cherishes the humble conviction, (for God afflicteth not beyond measure,) that there is no rest for him but in imploring the Divine compassion and forgiveness; whereas the ungodly, although convicted by their own consciences of guilt, murmur against God, like the wild beasts, which, in their rage, gnaw the chains with which they are bound.
5 My wounds 50 have become putrid In this verse, he pleads the long continuance of his disease as an argument for obtaining some alleviation. When the Lord declares, concerning his Church,
"that her warfare is accomplished, that her iniquity is pardoned,
for she hath received of the Lord's hand double for all her sins,"
(Isa 40:2)
his meaning is, that when he has sufficiently chastised his people, he is quickly pacified towards them; nay, more, that if he continue to manifest his displeasure for too long a time, he becomes through his mercy, as it were, weary of it, so that he hastens to give deliverance, as he says in another place,
"For my name's sake will I defer mine anger, and for my praise will I refrain for thee, that I cut thee not off. Behold, I have refined thee, but not with silver; I have chosen thee in the furnace of affliction."— (Isa. 48:9, 10)
The object, therefore, which David has in view, in complaining of the long continuance of his misery is, that when he had endured the punishment which he had merited, he might at length obtain deliverance. It was certainly no slight trial to this servant of God to be thus kept in continual languishing, and, as it were, to putrify and be dissolved into corruption in his miseries. In this his constancy is the more to be admired, for it neither broke down from the long period of delay, nor failed under the immense load of suffering. By using the term foolishness instead of sin, he does not seek in this way to extenuate his faults, as hypocrites do when they are unable to escape the charge of guilt; for in order to excuse themselves in part, they allege the false pretense of ignorance, pleading, and wishing it to be believed, that they erred through imprudence and inadvertence. But, according to a common mode of expression in the Hebrew language, by the use of the term foolishness, he acknowledges that he had been out of his right mind, when he obeyed the lusts of the flesh in opposition to God. The Spirit, by employing this term in so many places to designate crimes the most atrocious, does not certainly mean to extenuate the criminality of men, as if they were guilty merely of some slight offenses, but rather charges them with maniacal fury, because, blinded by unhallowed desires, they wilfully fly in the face of their Maker. Accordingly, sin is always conjoined with folly or, madness. It is in this sense that David speaks of his own foolishness; as if he had said, that he was void of reason and transported with madness, like the infatuated rage of wild beasts, when he neglected God and followed his own lusts.
6. I am bent, I am, bowed down beyond measure: I go mourning [literally black] all the day long, 7. For my reins are filled with burning, [or, inflammation 51 ] and there is no soundness in my flesh. 8. I am very feeble and sore broken: I have roared because of the roaring of my heart. 9. O Lord! 52 thou knowest all my desire, and my groaning is not hid from thee. 10. My heart hath turned round, my strength hath failed me: and as for the light of my eyes, it also is gone from me.
6 I am bent This description clearly shows that this holy man was oppressed with extreme grief, so much so, that it is marvellous how, under such a vast accumulation of miseries, his faith was sufficiently strong to bear up his mind. When he says bowed down, he seems tacitly to contrast his humility and dejection with the pride and stubbornness of many, who refuse to be humbled by the many chastisements with which God afflicts them, but rather harden themselves, daring to resist and oppose him. They must, no doubt, of necessity, feel the pain of their afflictions, but they fall into such a state of insensibility, that they are not affected by it. David then, from this circumstance, draws an argument to induce his heavenly Judge to have compassion on him, showing that he was not one of those who obstinately rebel against him, and refuse to bow in humble submission, even while the hand of God is upon them; but that he is abased and humbled, even as the Apostle Peter exhorts all the godly to
"humble themselves under the mighty hand of God."
(1Pe 5:6)
Let us therefore learn, that there is no other way by which we can obtain consolation under our afflictions, than by laying aside all stubbornness and pride, and humbly submitting to the chastisement of God. The word כודר, koder, which I have translated black, is rendered by others clad in black, 53 and explained as referring to the outward apparel, the black color of which has always been a token of grief. But the opinion of those who understand it of the blackness of the skin is more correct; for we know that grief renders men's countenances lean, wan, and black. David, therefore, by this token of grief, describes the greatness of his affliction, because the natural color of his face had faded, and he was like a corpse, already withered and shrunk.
In the next verse, the word כסלים, kesalaim, which I have rendered reins, is by some translated the flanks. But the more generally received opinion is, that it denotes the part under the reins, which extends towards the haunch, or the space between the thighs and flanks, where it is supposed there had been a sore. Commentators also differ in their opinion respecting the word נקלה, nikleh, which I have rendered burning In my translation I have followed those who adhere to the original meaning of the word; for the verb קלה, kalah, signifies to burn, or to consume with fire. Others, indeed, explain it not improperly in the sense of filthiness and corruption. I am, however, not inclined to limit it to a sore. In my opinion, the sense simply is, that his reins, or flanks, or thighs, were filled with an inflammatory disease, or at least were covered over with putrid sores; for these parts of the body are most subject to inflammation, and most liable to contract putrid humours. Some expound it allegorically, as meaning, that David seemed loathsome in his own eyes, when he thought of his reproach; but this appears too forced. When he adds that he was weakened and sore broken, he still farther confirms what he had said in the preceding verses: for by these various terms he wished to express the intolerable vehemence of his grief. Now, as a man, who is distinguished by courage, does not cry out and complain, and as we know that David did not shrink in bearing his afflictions, we may gather from this, that his sufferings were severe and painful in the extreme, inasmuch as he not only wept bitterly, but was also forced to cry out and complain. The noun נהמת, nahamath, which I have rendered roaring, may be derived from another verb than that which David has here used; but the meaning is obvious, namely, that the incontrollable emotions of his heart forced him to cry out.
9 O Lord! thou knowest all my desire. He adds this, not so much in respect of God, as to strengthen himself in the hope of obtaining some alleviation of his trouble, and thus to animate himself to persevering prayer. It may be explained in a twofold sense, either as denoting his confident assurance that his prayers and groanings were heard by the Lord, or a simple declaration that he had poured out before God all his cares and troubles; but the meaning is substantially the same: for as long as men entertain any doubt whether their groanings have come up before God, they are kept in constant disquietude and dread, which so fetters and holds captive their minds, that they cannot elevate their souls to God. On the contrary, a firm persuasion that our groanings do not vanish away in their ascent to God, but that he graciously hears them, and familiarly listens to them, produces promptitude and alacrity in engaging in prayer. It might, therefore, prove no small ground of encouragement to David, that he approached God, not with a doubting and trembling heart, but strengthened and encouraged by the assurance of which we have spoken, and of which he himself speaks in another place, that his tears were laid up in God's bottle, (Ps 56:8.) In order that we may obtain access to God, we must believe that he is "a rewarder of them that diligently seek him," as the apostle states in his Epistle to the Hebrews, (Heb 11:6.) But I rather approve of the other interpretation, That David here declares that he had disburdened all his sorrows into the bosom of God. The reason why the greater part of men derive no profit from complaining grievously in their sorrow is, that they direct not their prayers and sighs to God. David, then, in order to encourage himself in the assured conviction that God will be his deliverer, says, that he had always been a witness of his sorrows, and was well acquainted with them, because he had neither indulged in a fretful spirit, nor poured out into the air his complaints and howlings as the unbelieving are wont to do, but had spread out before God himself all the desires of his heart.
10 My heart hath turned round The verb which David here uses signifies to travel or wander hither and thither; but here it is taken for the agitation or disquietude which distress of heart engenders when we know not what to do. According as men are disquieted in mind, so do they turn themselves on all sides, and so their heart may be said to turn round, or to run to and fro. But since faith, when it has once brought us into obedience to God, holds our minds fixed on his word, it might here be asked by way of objection, How it is that the heart of David was so affected by disquietude and trouble? To this I answer, That although he continued to walk in the ways of God, while he was sustained by the promises of God, yet he was not altogether exempted from human infirmity. And, indeed, it will always happen, that as soon as we fall into some danger, our flesh will suggest to us various shifts and devices, and lead us into many errors in search of counsel; so that even the most confident would fail and go astray, unless he laid upon himself the same restraint by which David was preserved and kept in subjection, namely, by keeping all his thoughts shut up within the limits of God's word. Nay, even in the prayers which we offer up when our minds are at ease, we experience too well how easily our minds are carried away, and wander after vain and frivolous thoughts, and how difficult it is to keep them uninterruptedly attentive and fixed with the same degree of intensity upon the object of our desire. If this happen when we are not exercised by any severe trial, what will be the case when we are agitated by violent storms and tempests which threaten a thousand deaths, and when there is no way to escape them? It is, therefore, no great wonder if they carried away the heart of David, so that it was subject to various emotions amidst such tempestuous agitations. He adds, that his strength had failed him, as if he had compared himself to a dead man. What he adds concerning the light of his eyes some understand as if he had said, that he was so much oppressed with despair on all sides, that no counsel or foresight was left to him. The more simple meaning, however, is, that the light of life was taken away from him, because in it the energy of the soul principally shows itself.
11. My friends and my companions stand away from my sore; and my kinsfolk stand afar off. 12. They also that sought for my life have laid snares for me; and they that sought after my hurt have talked of treachery, and imagine deceit daily. 13. But I, as a deaf man, hear not; and am as a dumb man that openeth not his mouth. 14. And I was as a man that heareth not, and in whose mouth are no reproofs.
11 My friends and my companions stand away from my sore Here David enumerates other circumstances to show the aggravated character of his misery, that he might excite the compassion of God. One of these is, that he finds no help or solace among men. In saying that his friends stand away from him, he means, that they cease from performing any of the offices of humanity towards him. This might happen either from pride or fear. If they withdrew from this poor afflicted man because they despised him, they were cruel and proud; and if they refused him their assistance for fear of being brought into odium, it was most unpardonable cowardice. But in the meantime, it augmented not a little the calamity of David, that even his friends and kinsfolk dared not to show any token of compassion towards him. It is, indeed, a very sore trial, when a man, who has had a great number of friends, comes to be abandoned by them all.
12 They also that sought for my life have laid snares for me, etc.. Here another circumstance is added, that the enemies of David laid snares for him, and talked about his destruction, and framed deceits among themselves. 54 The purport of what is stated is, that while his friends cowardly sit still and will do nothing to aid him, his enemies vigorously bestir themselves, and seek by every means to destroy him. He says that they seek his life, for as they were his deadly enemies and blood-thirsty men, they were not content with doing him some common injury, but furiously sought his destruction. He, however, here complains not so much that they assailed him by force of arms and with violence, as he accuses them of guileful conspiracy, which he designates in the first place metaphorically by the term snares, and afterwards adds in plain terms, that they talk about his destruction, and secretly consult among themselves how they might do him hurt. Now, as it is certain that David borrows not an artificial rhetoric from the bar, (as profane orators 55 do when they plead their cause,) in order to win the favor of God, but rather draws his arguments from the Word of God, the sentences which he here brings together for the confirmation of his faith we ought to appropriate to our own use. If we are altogether destitute of human aid and assistance, if our friends fail us in the time of need, and if others seek our ruin, and breathe out nothing but destruction against us, let us remember that it is not in vain for us to lay these things in prayer before God, whose province it is to succor those who are in misery, to take under his protection those who are perfidiously forsaken and betrayed, to restrain the wicked, and not only to withstand their violence, but also to anticipate their deceitful counsels and to frustrate their designs.
13 But I, as a deaf man, hear not, etc. The inspired writer here compares himself to a dumb and deaf man, for two reasons. In the first place, he intimates that he was so overwhelmed with the false and wicked judgments of his enemies, that he was not even permitted to open his mouth in his own defense. In the second place, he alleges before God his own patience, as a plea to induce God the more readily to have pity upon him; for such meekness and gentleness, not only with good reason, secures favor to the afflicted and the innocent, but it is also a sign of true piety. Those who depend upon the world, and have respect only to men, if they cannot avenge the injuries that are done them, plainly show by their loud complaints the burning rage and fury of their hearts. In order, therefore, that a man may quietly and patiently endure the insolence, violence, calumny, and deceit of his enemies, it is necessary that he trust in God. The man who is fully persuaded in his own heart that God is his defender, will cherish his hope in silence, and, calling upon him for help, will lay a restraint upon his own passions. Accordingly, Paul, in Ro 12:19, very properly says, that we "give place unto wrath" when, oppressed before the world, we nevertheless still repose on God. On the other hand, whoever gives loose reins to his passions, takes away as much as he can from God, to whom alone it belongs, the right of taking vengeance, and deprives himself of his assistance. It is indeed certain, that if David had obtained a hearing, he would have been ready to defend his own innocence; but perceiving that it availed him nothing, nay, that he was shut out and debarred from all defense of his cause, he humbly submitted, waiting patiently for the heavenly Judge. He therefore says that he held his peace, as if he had already been convicted and struck dumb. And it is indeed very difficult, when we are conscious of our own innocence, patiently and silently to bear an unjust condemnation, as if all argument had failed us, and we had no excuse or reply left us.
15. For on thee, O Jehovah! do I wait: thou wilt answer me, O Lord! 56 my God. 16. For I said, lest they rejoice over me when my foot slippeth, they magnify themselves against me. 17. Surely I am ready to halt, and my sorrow is continually before me. 18. Surely I declare my iniquity; and I am dismayed because of my sin. 19. And yet my enemies living are become strong; and they that oppose me wrongfully are become mighty. 20. And they that reader me evil for good are opposed to me; because I follow that which is good.
15 For on thee, O Jehovah! do I wait. David here shows the source of his patience. It consisted in this, that, trusting in the grace of God, he overcame all the temptations of the world. And certainly, the mind of man will never be framed to gentleness and meekness, nor will he be able to subdue his passions, until he has learned never to give up hope. The Psalmist, at the same time, adds, that he cherished his hope by constant meditation, lest he should yield to despair. And this is the only means of our perseverance, when, on the ground of his own promises, with which we are furnished, we appeal to him, yea, rather when setting before our view his fidelity and his constancy in fulfilling what he has promised, we are sureties to ourselves for him. Accordingly, Paul, in Ro 5:4, very properly joins patience to hope and consolation. The repetition of terms in this verse shows, that this holy man was subjected to a severe and arduous conflict. Thou, he says, O Lord! my God, wilt answer me. His language implies, that if God should delay to come to his help, there was reason to fear that he would faint from weariness, or fall into despair, unless, setting this double defense before him, he persevered valiantly in the conflict.
16 For I said, lest they rejoice over me. Here he also confirms his faith and his earnestness in prayer from this consideration, that if he should be forsaken of God, his enemies would triumph. This indignity, on their part, is of no small weight in inducing God to help us; for the wicked, in thus magnifying themselves against us, and indulging in derision, not only make war with our flesh, but also directly assail our faith and endeavor to destroy whatever there is of religion and the fear of God in our hearts. What is the object of all their mockery, but to persuade us that what God has promised is vain and worthless? The Psalmist immediately adds, that it is not without cause that he is struck with the fear that his enemies would rejoice over him, since he had already had experience of their proud boastings. We are taught from this passage, that in proportion as our enemies increase in insolence and cruelty towards us, or, seeing us already overwhelmed by a heavy load of adversities, in their proud disdain trample us under their feet, we ought to cherish the greater hope that God will come to our help.
17 Surely I am ready to halt This verse has led expositors to suppose that David was afflicted with some sore, from which he was afraid of having brought upon him the infirmity of halting all his days; but I have already shown, in Ps 35:15, that this supposition is very improbable. We have certainly no greater reason for supposing that David was lame than that Jeremiah was so, when he said,
"All my familiars watched for my halting." —
(Jer 20:10,)
I therefore think that David here employs a metaphorical mode of expression, and that his meaning is, that if God did not soon come to his aid, there was no hope of his ever being restored to his former condition; and that he was so greatly afflicted, that he would walk as if he had been maimed or lame all the days of his life. 57 It next follows by way of exposition, that his sorrow was continually before him. The sense is, that he was so grievously afflicted, that he could not forget it for a single moment, so as to obtain some relaxation. In both the clauses of the verse, David confesses that his disease is incurable, unless he obtain some remedy from God, and that he cannot endure it, unless he be raised up and sustained by the hand of God himself. This is the reason why he directs all his thoughts and his requests to God alone; for as soon as he shall turn aside from him, he sees nothing but immediate ruin.
18 and 19 Surely I declare my iniquity. By comparison, he amplifies what he had just said concerning the pride and the reproachful conduct of his enemies; for he says, that whilst he is lying in a filthy and wretched condition, like a wicked man, and one abandoned by God, they fly about in mirth and gladness, nay, they carry their heads high, because they are rich and powerful. But first, it is proper to notice in what sense it is that he declares his sin. Those, in my judgment, are mistaken, who understand this passage simply in the sense of a confession of his guilt before God, that he might obtain forgiveness. According to their interpretation, the Psalmist is supposed to repeat here what we have seen he said
"I acknowledged my sin unto thee,
and mine iniquity have I not hid."— (Ps 32:5)
But in this place he is not speaking so much of his repentance, as he is bewailing his sad and miserable condition; and, therefore, sin and iniquity are to be understood of the afflictions and chastisements which are the tokens of God's wrath; as if he had said, that the hand of God was against him, and lying so heavily upon him, that from the very sight of the misery to which he was reduced, the world in general might regard him as a condemned and reprobate man. In order to render the meaning more obvious, the 18th and 19th verses must be read together, thus: I declare my iniquity, and my enemies are living; I am dismayed because of my sin, but they are become strong. I do not, however, deny that he regards the miseries to which he was subjected as proceeding from his sins. In this respect, the godly differ from the wicked, that, being admonished of their transgression by adversity, they humbly sist themselves before the judgment-seat of God. Accordingly, judging of the cause from the effects, he takes into account these two things: First, That thus overwhelmed and afflicted, he is lying under a heavy load of miseries; and, secondly, That all these evils are justly inflicted as chastisements for sin.
This living, 58 which he attributes to his enemies, implies as much as to enjoy continued and abundant prosperity in all things; and therefore he adds, that they are become strong and increase in power I interpret the word רבב, rabbab, in this place, increase in power, because he would speak improperly were he to be understood as saying, that they were multiplied. He does not here complain that they increased in number, but rather exalts their greatness, because the more they acquired of riches, they acquired so much the greater audacity in oppressing the good and the simple. He tells us that he is assailed by them wrongfully, and without cause, that he may induce God to be the more favorable and propitious to him. And surely, if we would have the favor of God for our defense, we must always take care not to injure any man, and to do nothing to provoke the hatred of any against us.
This is more fully confirmed in the following verse, in which he declares that they requited him evil for the good which he had done them. More than this, however, is implied in the language of David. It implies that he not only abstained from all hurtful dealing towards his enemies, but that he had done them all the good which was in his power; and on this account the rage of the wicked is the less excusable, which not only moves them to do harm to others without cause, but which likewise cannot be appeased by any marks of kindness exercised towards them. It is indeed true, that there is nothing which wounds those of an ingenuous disposition of mind more than when wicked and ungodly men recompense them in a manner so dishonorable and unjust; but when they reflect upon this consolatory consideration, that God is no less offended with such ingratitude than those to whom the injury is done, they have no reason to be troubled beyond measure. To mitigate their sorrow, let this doctrine be the subject of their frequent meditation, That whenever the wicked, to whom we have endeavored to do good, shall requite us evil for good, God will certainly be their judge. In the last place, it is added, as the highest degree of their desperate wickedness, that they hated David because he studied to practice uprightness: They are opposed to me, because I follow that which is good It must be admitted, that those are froward and wicked in the extreme, nay, even of a devilish disposition, who hold uprightness in such abhorrence that they deliberately make war upon those who follow after it. It is, indeed, a very sore temptation, that the people of God, the more sincerely they endeavor to serve him, should procure to themselves so much the more trouble and sorrow; but this consideration ought to prove a sufficient ground of consolation to them, that they are not only supported by the testimony of a good conscience, but that they also know that God is ever ready, and that, too, for this very reason, to manifest his mercy towards them. On the ground of this assurance, they dare to appear in the presence of God, and entreat him, as it is his cause as well as theirs, that he would maintain and defend it. There can be no doubt that David, by his own example, has prescribed this as a common rule to all the faithful, rather to incur the hatred and ill-will of the world, than in the least degree to swerve from the path of duty, and without any hesitation to regard those as their enemies whom they know to be opposed to that which is just and righteous.
21. Forsake me not, O Jehovah! my God, and be not far from me. 22. Make haste to come to my aid, O Lord! 59 my salvation. 60
In these concluding verses, David briefly states the chief point which he desired, and the sum of his whole prayer; namely, that whereas he was forsaken of men, and grievously afflicted in every way, God would receive him and raise him up again. He uses three forms of expression; first, that God would not forsake him, or cease to take care of him; secondly, that he would not be far from him; and, thirdly, that he would make haste to help him. David was, indeed, persuaded that God is always near to his servants, and that he delays not a single moment longer than is necessary. But, as we have seen in another place, it is not at all wonderful that the saints, when they unburden themselves of their cares and sorrows into the bosom of God, should make their requests in language according to the feeling of the flesh. They are not ashamed to confess their infirmity, nor is it proper to conceal the doubts which arise in their minds. Although, however, waiting was wearisome to David according to the flesh, yet in one word he plainly shows that he did not pray in uncertainty when he calls God his salvation, or the author of his salvation. Some render it to my salvation, but this is forced. David rather sets up this as a wall of defense against all the devices by which, as we have seen, his faith was assailed, That whatever might happen, he was, nevertheless, well assured of his salvation in God.
---
Footnotes
---
Next: Psalm 39