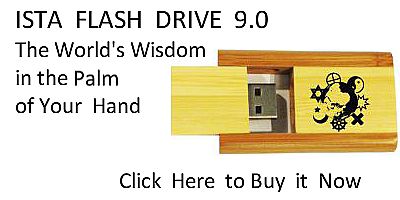 Sacred Texts
Africa
Index
Previous
---
Chapter 50
THE THEOLOGICAL LAWGIVER OF CREATION
TO THE BAR OF MOST HOLY THEOLOGY.
MY DEAR THEOLOGY, I AM YOUR PAST EXCEEDING DREAD CREATOR AND BIBLICAL SOVEREIGN.
I am the Man before Adam and Eve and Abraham the Anglo-Saxon.
I am His Arch Sovereign of Most Holy Time, King Alpha, the King of Kings.
My wife, your Arch Sovereign Queen Omega, Her Tri-Virginity and Myself His Tri-Divinity, We have given Our Names according to Bible Law.
FROM THE NEW TESTAMENT CODE, The Revelation of John the Divine.
We came down on the Anglo-Saxon Slave Train, in order that we could get to have crossed the Militant Gulf at the Gate-way of Nationality.
Now nations time is up, for National Rulership, they must give way to the POWER HOUSE of THE Great Black Supremacy. The Church Triumphant.
Therefore, all Theological PLANTS, must be RENOVATED, TO BE ABLE TO FACE THE VULCAN of The Church Triumphant.
Theology, my love, call or WRITE to the p. 83 Registered Office of Holy Theology at the World's Capital for your New THEOLOGICAL Diploma.
His and Her Arch-Groom and Bride Queen Lula May Fitz Balintine Pettersburgh: Biblical-Arch-Sovereign, Equinoctial Equinox, Owner of the Zodiac and communication.
Black Supremacy Perfect Parchment Scroll, Holy Theocracy Most Dread Copy number 5 K.A.Q.O.K.O.K.
This Powerful Canon is the Narrative of His and Her Dynasty Queen Lula May Fitz Balintine Pettersburgh, A,.B.C.S.J.W. KING OF KINGS.
We are not RELATED to Militant Genesis Pentatouch,, Apocrypha, Romanic or Scientific, Blue-Murder.
The Perfect Diploma. Number ONE IS OUR LIVE LINE TWIXT TIME AND ETERNITY: ETHIOPIAN PARCHMENT SCROLL.
1. DIPLOMA
The Bible Owner is THE Black Man.
The Bible's Supreme Name is Holy Theocracy and Lady Diety, Creation's SUPREMACY.
Copyright of Creation, Creator of Dynasties and Governments, Marriage officer, Supreme Judge, Lawgiver, and Paymaster of Holy Time.
Pen and Power Master and Founder of Holy p. 84 Communication and Owner of the Human Family.
The Monarch Finger on the Right Limb, is Holy Union's Perfect finger.
"MY Diploma," is The Human Race, Theocracy, and Dictionary in One.
The Twelve months of the year are my (12) Degrees, "Celestial Diploma."
I am The Holy Bible's Owner, therefore, I have taken away the Adamic, imperfect (version) that is (dated) B.C. 4004 and closed A.D. 96.
And give to Creation, my perfect Husband and Wife's Theocracy (dated) A.D. 1925 AND 26.
Clear God the Father's Perfect Reputation and The Tree of Life.
Equinoctial Equinox.
To Her Arch Majesty, the Lioness, Her Ethiopian Tri-Virginity, of Alpha and Omega Queen Lula May Fitz Balintine Pettersburgh Equinoctial Equinox, K.A.Q.O.
My Equator.
My dear Wife, I am your Husband King Alpha the Lion of Man.
December 1st 1925 A.D. I gave to His Majesty the Great Hector Joseph My chief Copyright Attorney at "The world's Capital" Our Matrimonial Affadavit, K.A.Q.O.
The Virgin, Equinoctial Equinox.
Now my Dear Honourable Virgin, Your Arch Majesty, Mrs. Lula May Fitz Balintine Pettersburgh Equinoctial Equinox.
Now Sweet Heart, my dear wonder, just take this Drench of Perfect Wonders and Live with me for Life.
We being the Keeper of the TREE OF LIFE.
The Terrestrial Guest Chamber.
Now Dear Heart, before we take charge of the Guest Chamber of Creation, we have to clear God the Father's Perfect Reputation and the Tree of Life.
We being the Keeper of the TREE of Life, we are requested to call up the Mental Power House of this world, and have THEIR BEST Physician to (Loose) YOUR Virgin matrix and give us a crown Diploma of our Dignity.
December 27 1925 A.D. From the Judgment Throne by the King of Kings.
A.B.C.K.A.Q.O.K.O.K.C.L.C.S.J.W.Ph.D.L.L.D.,P.M.O.H.T.
The Chief Virgin of the Tree of Life, By Order of the Copyright of Creation.
To Creation Vast the Medical Board of creation.
His and Her Majesty King Alpha and Queen Omega Medical Practitioners, s.s.s.s., December 27 1925, 9 O.C. A.M. A.D. 2000. World's Capital.
Perfect law.--the Holy Physician. My Dear Perfect Physician, you are (Requested) by His and Her Ethiopian Triumphant Dynasty (To Loose) the Virgin Matri Her Tri-Virginity Her p. 86 Ethiopian Triumphant Dynasty, Queen Lula May Fitz Balintine Pettersburgh before she enter Her Husband's Guest Chamber.
The Copyright Department of Holy Time and give to the Perfect Bar of Holy Theocracy this World's Medical Affidavit.
The most Holy Ground of Perfect Living Truth, also His Tri-Divinity.
By His and Her Dynasty, the Tri-Monarch, Lady, Lula May Fitz Balintine Pettersburgh, copyright Philosopher, Physician, Clergyman and Lawgiver. S.S.S.S.
ETHIOPIA'S DYNASTY DIPLOMA, ORDINATION, PROCLAMATION AND ROYAL DOCUMENT.
His and Her Arch-Sovereign King Alpha and Queen Omega Supreme Crown Lawgiver.
Crown DOCUMENT. The Royal name of this ETHIOPIAN DYNASTY is called "Black Supremacy"
Denouncement. The Angle Saxon Slave Dynasty is called white supremacy,
Denounce him.
Official Order. By the Sacred Order of His Majesty, Our Live Creator the Living God, Heaven and Earth Superior.
Black. Supremacy starts December 23, 7 O.C.P.M. A.D. 1925. We Cross white supremacy that Sacred Hour for Eternal Life.
And take off the Black man from off the p. 87 Anglo-Saxon Slave Train that Hour.
Christianity and Civilisation is now Black Supremacy.
NAME
CONTINENT
ADDRESS
BUSINESS