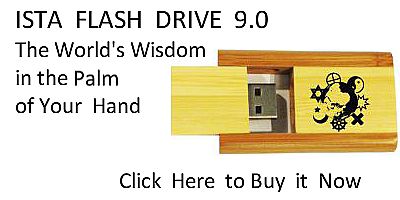 Sacred Texts
Africa
Index
Previous
Next
---
Chapter 32
HIS AND HER MONARCH THE AFRICAN POTENTATE
The Lesson learnt by Slave Traders through Black Histories is well PRESERVED.
We have given Our Blood, Souls, Bodies, and Spirits to REDEEM Adam-Abraham-Angle-Saxon the white man from his DREADFUL downfall and Leprosy, but from 4004 B.C. to A.D. SECOND SCORE at his astonishing stop.
He is STILL INFESTED with the indomitable INCURABLE accursed Deadly Diseases.
We have given him access to the Tree of Life, we gave him the Garden of Eden, we gave him Egypt, Palestine, Africa.
We gave him The Life, Soul, and Body of Jesus Christ, at the Request of the Lepor, Ciaphas, their Chief Priest. We gave them Daniel and The Body of the Black Virgin, The Mother of Jesus, and they took Joseph also.
We gave ourselves to be Slaves for Hundreds of Years.
WE GAVE UP KING ALPHA AND QUEEN OMEGA, THE FIRST AND THE LAST.
Now we are Perfectly DISGUSTED OF THEM.
We wash our hands of THEM, for life.
THE POTENTATE
---
Next: Chapter 33. Ethiopia's School, College & University