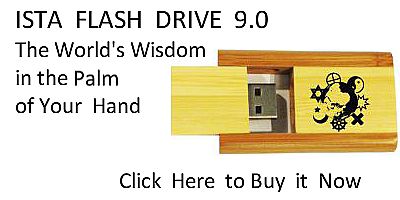 Sacred Texts
Africa
Index
Previous
Next
---
Chapter 14
FASTING--HOW TO FAST
I am His Majesty King Alpha, The King of Kings, The Copyright of Creation, The First and The Last.
Blessed are they that SEARCHETH the DEEP THINGS ON THE TREE OF LIFE for my Wisdom is DEEP and is past finding Out.
Thus Saith the Living God, Owner of Life.
To Over Come White Bondage and filth and Black Hypocrisy, amongst your Own Black Skin, you HAVE TO FAST HARD.
For the white man is very filthy, and The Black man is an Hypocrite.
An Hypocrite means a crook, a filthy man is that class of White Folks that cuts with the Crook.
They are called black white.
Ye are the light and Salt of this and Other Worlds. Always have a BASIN of FINE OR COARSE SALT on your Fast TABLE as long as God is your RULER.
When you break your fast do not THROW the WATER over your heads, the trouble will fall on you.
When you are all ready, with your Cup in your hand, the ELDER WILL ASK "IS IT ALL WELL"!
Every body shall say together, "all is well with me". Then the Elder shall ask again, "who will bear a true witness for the: Tree of Life"?
All shall say "by the Living God I will, God Helping Me, for Life". And The Leader, Shall say follow me with your Cup of Troubles, to the BURRYING PLACE of sin and shame.
Then Every Body walk quietly and RESPECTFULLY throw away the Water.
Then come in and wash your hands and face in a Basin of SALT AND WATER.
Then brake your real fast and be happy, feeling SATISFIED and REVIVED and Lovely.
House to House Fasting is very Powerful, it lifts the Work and REMOVES Devils from the Homes of those in DISTRESS.
Once Per week for the General Assembly is alright.
A LOVE Feast (Fast) every 3 or 6 months is NEEDED.
---
Next: Chapter 15. The Egyptian Copyright Department