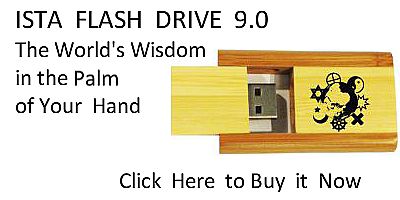 Sacred Texts
Africa
Index
Previous
Next
---
Chapter 10
PERFECT BAPTISM UNDER WATER
Palestine My ROYAL JORDON.
Notice the Cities and Rivers of the New World.
(To wait at, and on, "POOLS Baptism" in CHURCH BUILDINGS. That is White People's Leprosy.)
Angle-Militant-Adam-Abraham-Angle-Saxon The Leper. To be Baptized into any of my furious Oceans, ANYWHERE about the Bar of LADY CREATION, is Black Supremacy.
Therefore, all Adamic Abrahamic and Anglo-Saxon "Baptist Churches, "has to WASH Their Hands and Souls, Minds and Hearts from Adam-Abraham-Angle-Saxon, The LEPROUS-PREACHER.
In Countries where it is sometimes COLD, peoples must not be foolish, Jesus Christ WALKED over Sixty Miles to River Jordan to John The Baptist.
When The Ethiopian EUNOCH The BANK MASTER, got to The River, He ASKED "Philip" to Baptize Him. Dump up those Hell-Holes in Churches Called Pools, and Baptize in the River or The Ocean. The Church Triumphant Black Supremacy.
WORLD'S CAPITAL.
---
Next: Chapter 11. His and Her Majesty King Alpha and Queen Omega, Marriage Diploma