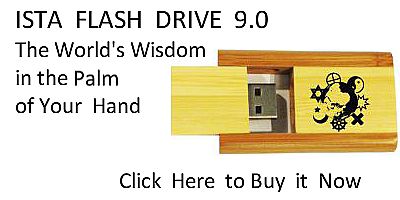 Sacred Texts
Africa
Index
Previous
Next
---
Chapter 9
PERFECT BAPTISM UNDER WATER
Ethiopia is The Dynasty that we have RESURRECTED and baptized INTO Her Own Legal and Divine Body.
According to the Ancient order, His Majesty King Milchispdec and Her Majesty Queen BEULAH--That is to-day, Queen Lula May Fitz Balintine Pettersburgh Equinoctial Equinox. The owner of The Land of Corn and Wine. Sacred Songs and Solos, No. 277. The Monarch Songs Book of the World.
Having on the Heart, and my Egyptian Crown and Royal Wrap SAME way A. Al. COPYWRIGHT.
So Ethiopia must find The Virgin Mary and Joseph and Jesus Christ and John The Baptist, my wife and Children, of my own Bodily Loins.
They are all Black Peoples, I, Myself, is His Majesty King Melchisedec, The Said Alpha and Omega, The King of Kings.
To be baptized, in the River NILE, or MY Powerful RIVER JORDAN.
Like as unto Lady Beulah in the Nile, and Lawyer Jesus in the Jordan, is King Alpha and Queen Omega. RIVER BAPTISM, means the Control of The City, as a City, must be Built on a RIVER, Like Egypt The NILE RIVER.
---
Next: Chapter 10. Perfect Baptism Under Water