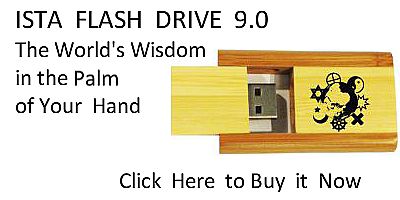 Sacred Texts
Africa
Index
Previous
Next
---
Chapter 2
THE ROYAL MOVE
We move at the Signal of the Trumpet by Degrees call Bands. The Names of the Bands all over the Globe are too numerous to be named.
The Supreme Band, is officially called the Royal Angel Band. The Royal Angel Band is the Crown Band of the world.
THE SEAL OF THE BAND.--The seal of the Royal Angel Band, is the SAMARITAN Woman that needed the pity of Jesus (the well of Samaria) The Order and degree of this Fighting Line is after the Baptism of Jesus, into the Kingdom, by John the Baptist in the Royal River Jordan.
THE SUPREME SIGNAL.--The Supreme Signal is the Official Signal of the (Holy Dove), as she moved from the Mercy Seat and Rested upon King Jesus Head at His Baptism in the Great River Jordan.
see Matthew's 3:13.
THE WELL OF SAMARIA.--the Woman at first refused to obey the request of Our Lord because she was spiritually blind.
But when the Great physician opened up her eyes and HEALED her of her infirmities, concerning her many husbands in the City of Samaria, she found out that her five husbands were the five false teachers or denominations throughout the State or Country of Samaria.
Then she cried aloud unto the inhabitants of the city and said "Come see a man that told me all ever I did, and is not a Native of Samaria but an Hebrew, is not this man the very Christ"?
OUR CITIES OF TO-DAY.--Our cities of to-day are inhabited with the self same qualities of people, as it was in the case of Jesus and the woman of Samaria.
---
Next: Chapter 3. The Healing Plough of Creation